Announcements
August 28, 2020
We introduce the 'WATV Media Reports' website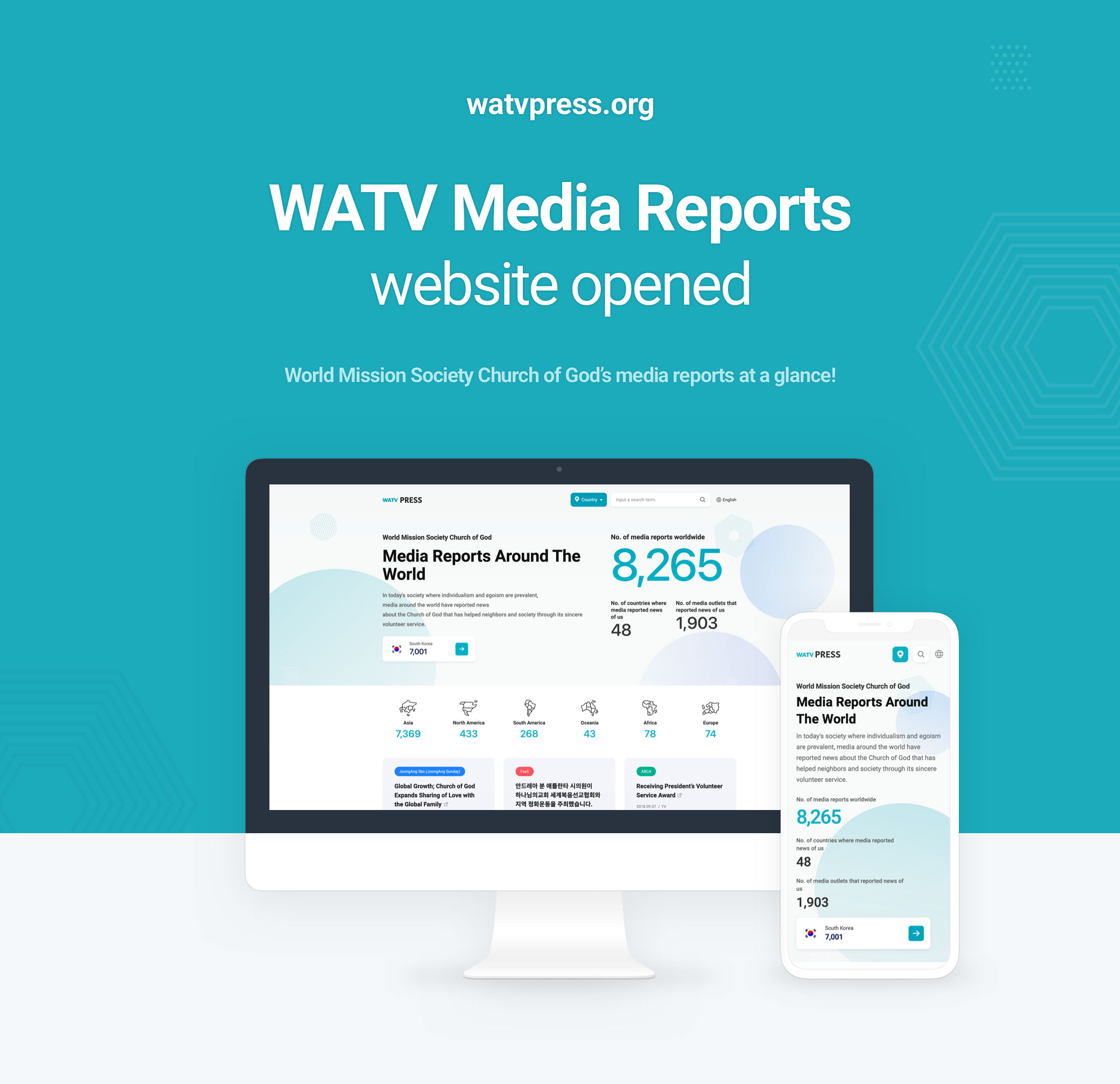 We introduce the website for Church of God's media reports around the world.
In today's world, where egoism and individualism prevail, media outlets around the world report about Church of God's sincere volunteer services for neighbors and communities.
Through media reports, you can see how the Church of God's diverse activities such as volunteer services, church events, and worship services, are being carried out around the world.
How to use the website
Select a continent or a country
You can search for media reports by selecting a continent or a country.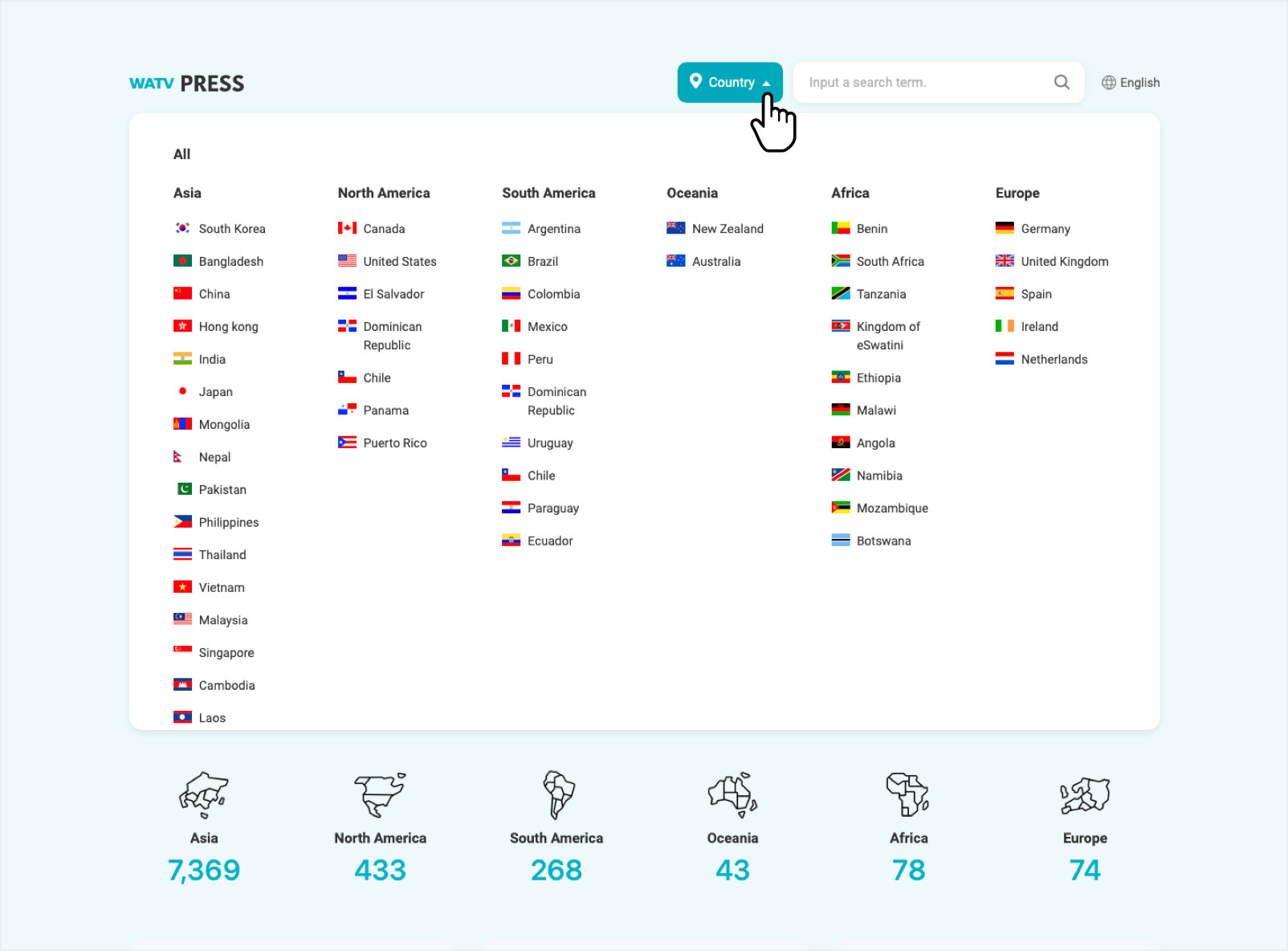 See the media reports of your country
We provide media reports according the users' location. If you click, you can see all the media reports of the country where you are. (*Shown only if there are media reports.)

Directly access web addresses of the media companies
If the media reports are provided on the websites of the media companies, you will be directed to the media companies' websites if you click the titles.

Introduce the website
You can introduce the website by sharing on SNS.

Supporting various screens
It is optimized for computer and mobile screens; it is convenient to use.
Available in multiple languages
It is available in 10 languages: Korean, English, Spanish, Hindi, Japanese, Portuguese, Chinese, Russian, Vietnamese, and German.
It will gradually provide more languages.

Once you change the language, the website will appear with the changed language the next time you access the website.
Website Address
https://watvpress.org