A Thankful Mind
1284 Views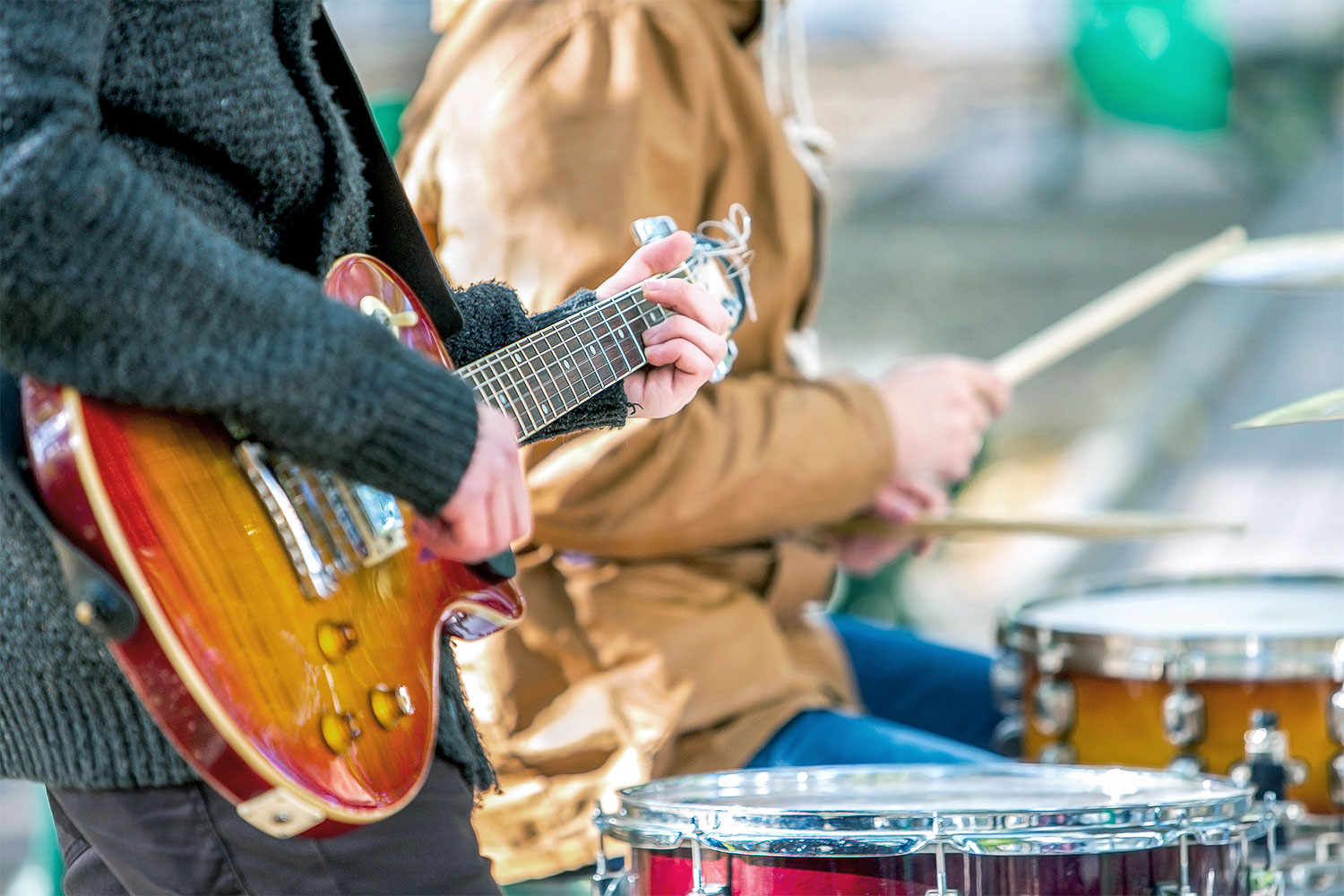 Five people from Chongqing, China, who had never known each other, formed a music group. They had different professions and personalities such as doctor, housewife, and real estate salespeople, and were all ignorant of music. Nevertheless, holding guitar, bass, and maracas (a rhythm instrument) in their hands, they practiced hard for a performance, being coached by a professional music instructor. The band's name was "One Man's Band." The members had a plan to play difficult songs like "Reborn" and "Feel Life." The band's name originated in the story of the members, who received corneas, kidneys, and liver from a donor who died a while ago. After hearing that the donor liked music and was at the forefront of public interest, they formed a music group to help people with music.
Shortly after the "One Man's Band" was introduced to the mass media, "One Man's Basketball Team" appeared. After the first half of the professional basketball all-star game, a basketball team in uniform with the same name stepped onto the stadium. The team, composed of three middle-aged men, a 22-year-old youth, and a 14-year-old student, played a special game for two minutes with the All-Star team on the day. All of them had received heart, lung, liver, etc. from a 16-year-old boy, who dreamed of being a basketball player. After having returned to a healthy life, they prepared an event to remember the donor and fulfill his dream instead of him. The crowd gave generous applause and cheers to the "One Man's Basketball Team," regardless of their basketball skills.
None of the ten recipients were gifted in music or basketball. They were just more eager than anyone else to gain a healthy life by fighting their illness and disability. That is why the sincerity of the recipients, who wanted to repay for giving them a new life by doing something that would be pleasing to the donors, caused a great impression on people.
God rescued us from eternal death and brought us into eternal life by establishing the New Covenant Passover through His flesh and blood. For this, He did not hesitate to suffer the pain of the cross and planted the hope for Heaven in our hearts so that we could be saved from the chain of sins by keeping faith until the end. Since He also promises even the crown of life, His grace is overflowing.
Ten people who had leprosy went to Jesus and begged him to heal them. Jesus listened to them, but only one Samaritan came back to thank Him. Jesus was sad and promised salvation to him who glorified God(Lk 17:11–19).
If we want to repay the grace of God who has given us a new life, let us find out and do what God is pleased with. No special talent is required. Although it seems to be little or not enough in our eyes, God gives power and overflowing blessings of the Holy Spirit to those who try to repay His grace.