Representative Church
This is the representative temple of the Church of God that our members
in the world visit to learn the love of God the Mother, the source of the water of life.
New Jerusalem Pangyo Temple
Just as all things revived wherever the water of life coming out from Jerusalem Temple flowed to in the ancient time (Ezekiel 47:1–12), the good news about Mother's love and salvation is spreading to mankind around the world from New Jerusalem Temple. It is a place of rest, comfort, and peace for the people of the world.
Giving a Helping Hand to Neighbors and Communities
We help people who find life difficult and communicate
with our families and communities through a wide variety of activities
such as volunteer services, concerts, exhibitions, forums, and seminars.
"Our Mother" Writing and Photo Exhibition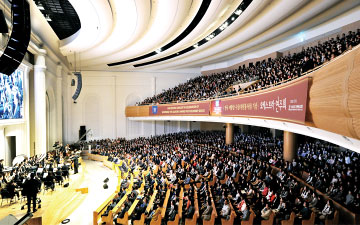 Messiah Orchestra Concert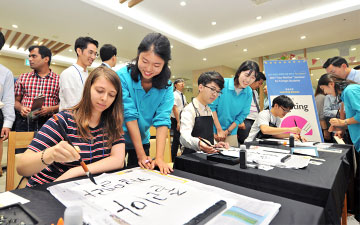 Bible Seminar for Foreign Students in Korea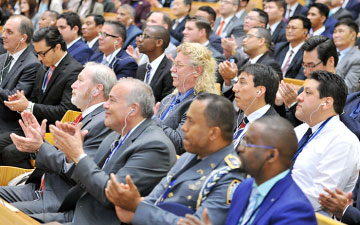 Arise & Shine Global Bible Seminar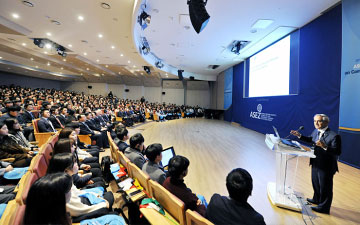 Talk Concert for Climate Changes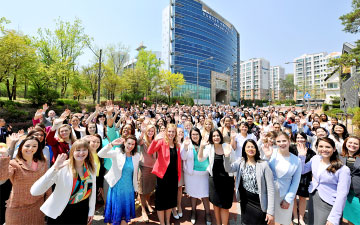 Overseas Members' Visit
Directions
New Jerusalem Pangyo Temple
35, Pangyoyeok-ro, Bundang-gu, Seongnam-si, Gyeonggi-do, Rep. of Korea
Tel. +82-31-738-5999
Fax. +82-31-738-5998