We provide our help at disaster-stricken areas
All over the world, disasters occur unexpectedly and destroy the foundation of life that has been built by families, communities, and nations at once. We hurry to disaster-stricken areas to recover the damaged areas and take care of victims' health by providing meals.
Disaster Recovery Efforts
Disaster Preparedness Education
Disaster Recovery Efforts
Accidents
Natural disasters

Earthquakes
Floods
Typhoons, hurricanes, tornadoes
Heavy snow
Landslides
Volcanic eruptions
Victim Relief Efforts
Medical aid
Blood donation
Relief goods
Relief funds
Charity concerts
Food Aid
Free meal service camps
Emergency food supplies
Disaster Preparedness Education
Disaster response training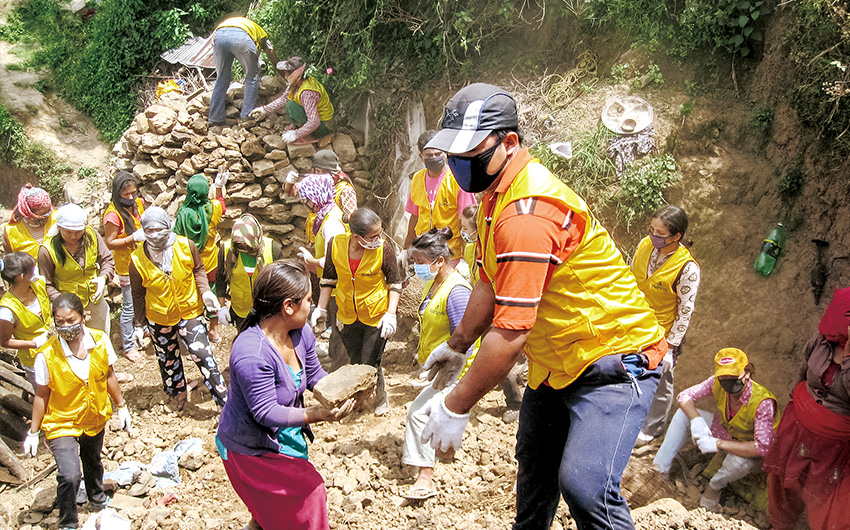 Saving lives in the earthquake-damaged areas
Even at the risk of aftershocks, the members of the Church of God in Nepal carried out a rescue operation to save lives when the government could do nothing to help. With a helicopter, they provided food to remote areas such as Sertung and Tipling in the Himalayas, where traffic was cut due to earthquakes.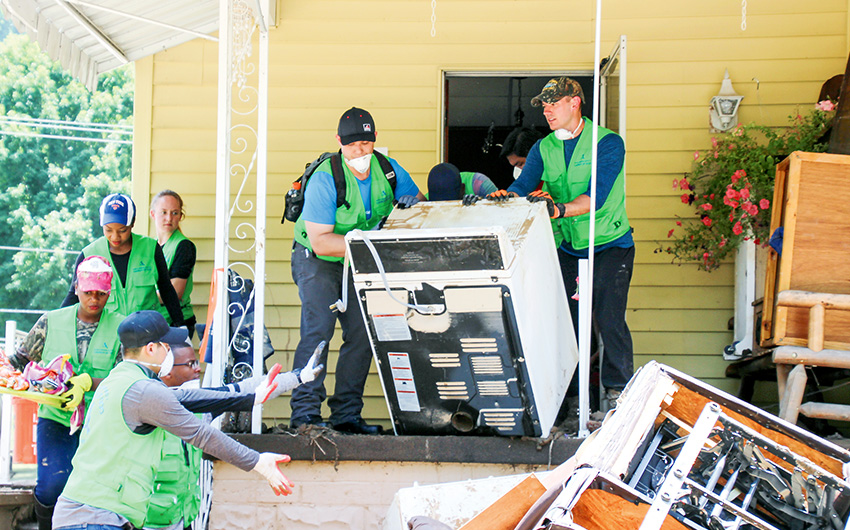 Hurricane and tornado recovery efforts
We delivered hope to our neighbors by helping with street restoration and cleanups, as their homes were swept away by deadly hurricanes. We donated emergency food supplies, relief goods, and warm coats for those suffering from the cold weather.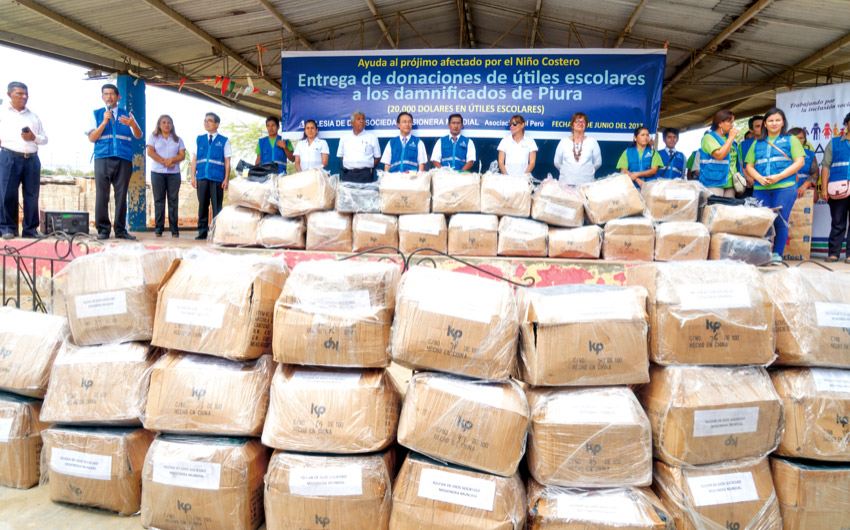 El Niño floods
El Niño caused the worst floods. We carried out recovery activities to repair the damages by the heavy rainfall and landslides. We donated relief items such as water, rice, and clothes, consoled the victims through charity concerts, and helped treating the injured by donating blood.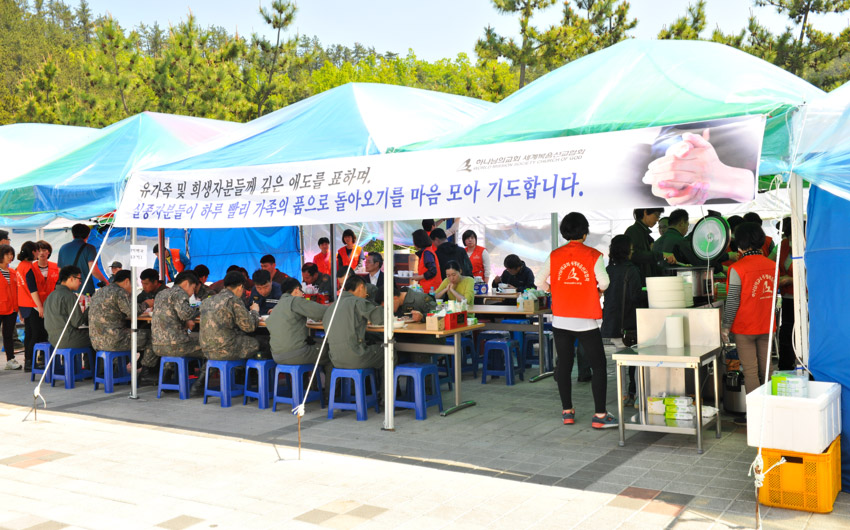 Free meal services at the Sewol ferry disaster site
Korea was overwhelmed with grief at the Sewol ferry disaster. Hoping to give even a little bit of courage and comfort to the victims' families, 700 man-days provided free meals. With the heart of a mother who comforts her ill child, we provided warm meals and cleaned up temporary accommodations.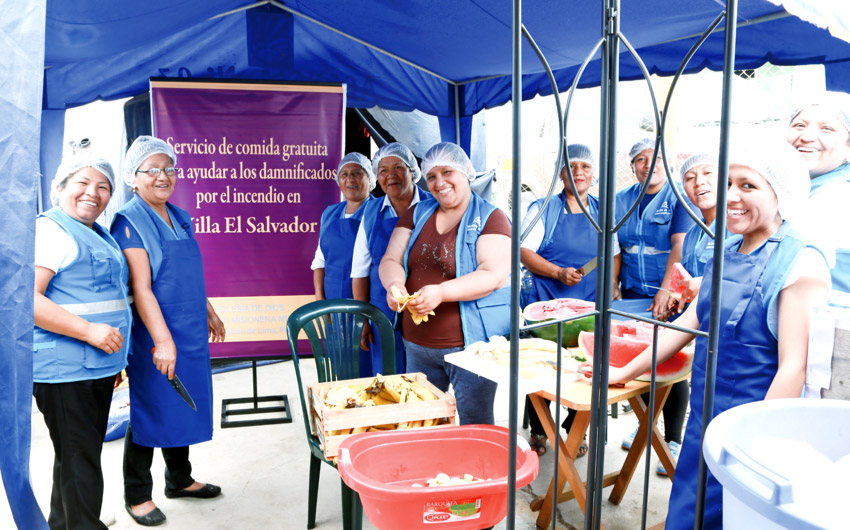 Floods, volcanic eruptions, landslides, and big accidents recovery efforts
Serious disasters like heavy snowfall, torrential rains, landslides, fires, and cold waves constantly occur around the world. Our local members dedicate themselves to performing recovery activities as if helping their own families. We carried out oil spill cleanups and donated funds for the victims. Also, we helped the victims regain health and get back to their daily life by providing medical aid and relief goods in volcano-affected areas.