General Assembly Worldwide
The pastoral assembly of the World Mission Society Church of God
on the first day of the first month in the sacred calendar

Save Mankind with Mother's Love
The pastoral staff of the World Mission Society Church of God all around the world gathers in one place for the General Assembly held on the first day of the first month in the sacred calendar every year. Through the General Assembly which takes place in Korea, the country at the ends of the earth in the east, where the Spirit and the Bride, the Saviors in the age of the Holy Spirit have come, the pastoral staff sets a new vision for the completion of the world evangelism and broadens gospel perspectives.
Programs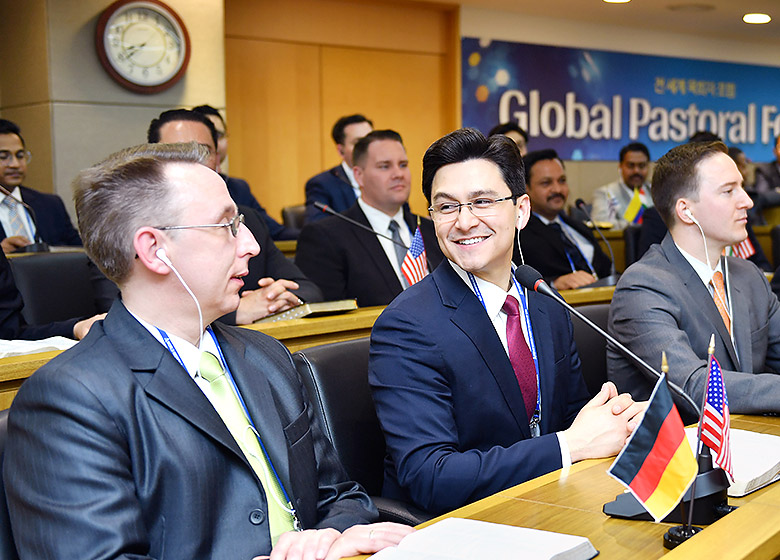 Pastoral Forum Worldwide
The pastoral staff shares good examples of the gospel work and discusses plans to complete the world mission with smiles, loving hearts, and faith in God's blessings.
Gospel Results Report
They report gospel work results in the fields of preaching, education, volunteer services, and so on during the previous year, and reflect on the Church's growth.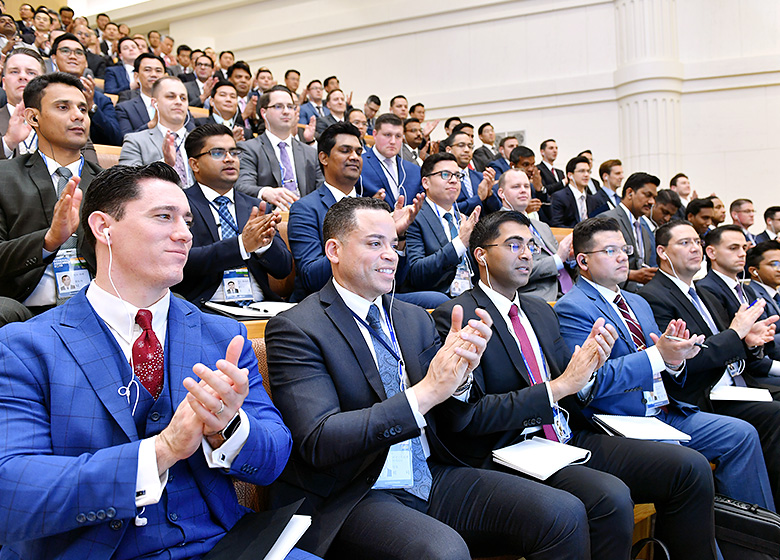 Gospel Plan Presentation
They make goals for the New Year and to complete the salvation work of mankind, in unity with all members.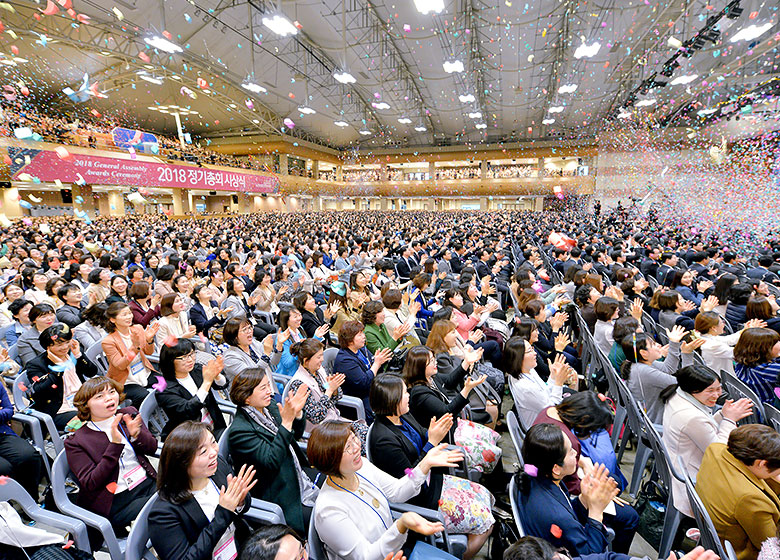 Gospel Result Awards
Awards are given in many fields such as gospel region cultivation, Church growth, and producing gospel workers. They share joy of gospel results and give glory to God Elohim who leads the world mission.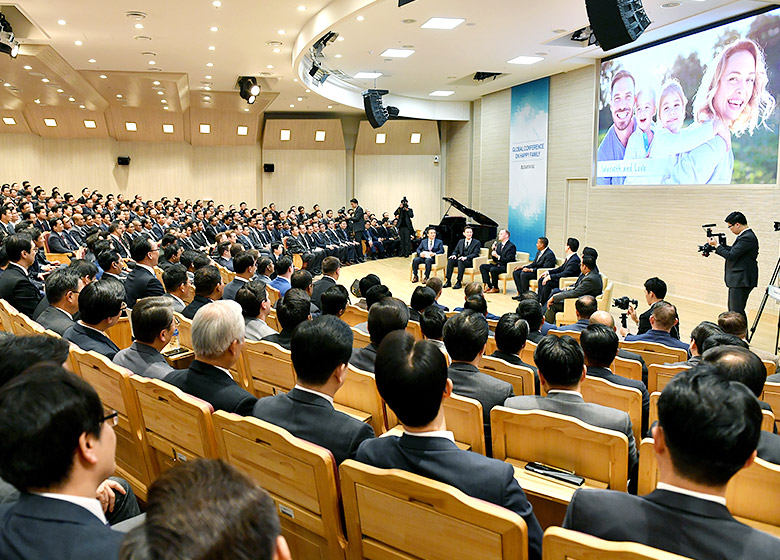 Global Conference on Happy Family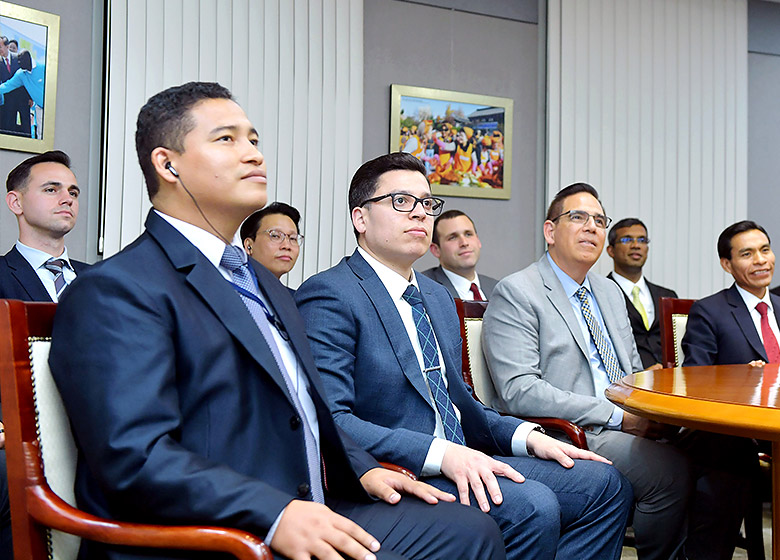 Global Seminar for Men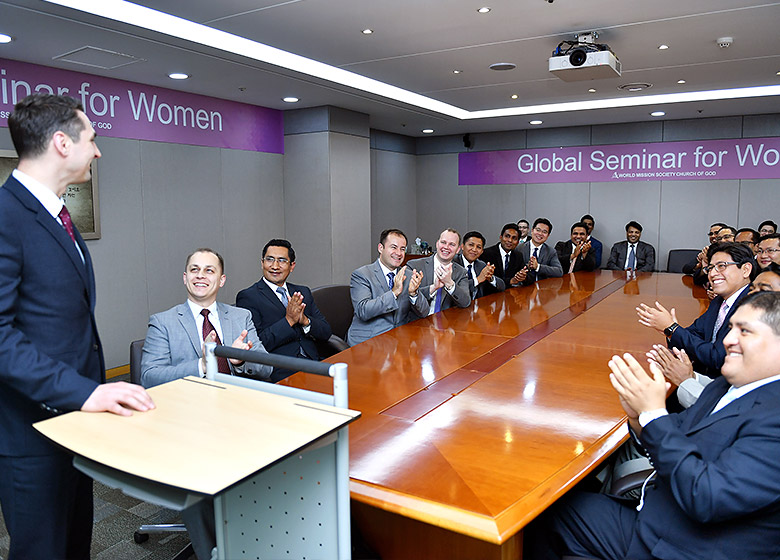 Global Seminar for Women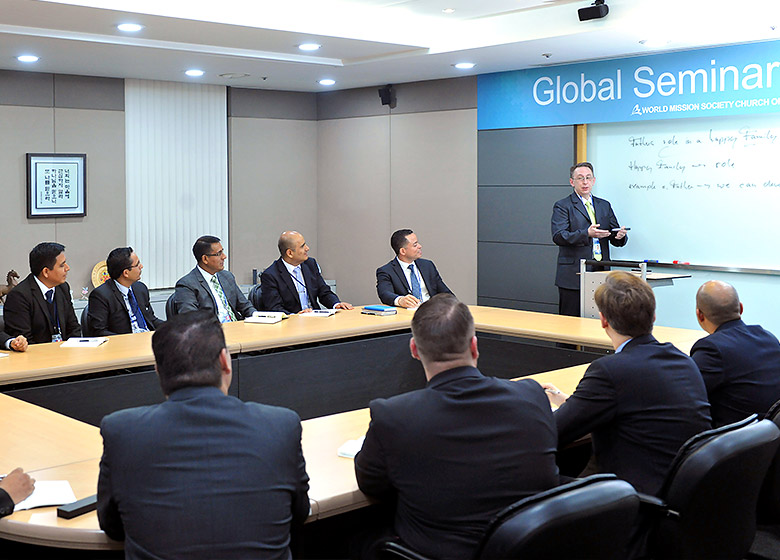 Global Seminar for Men
Refinement and Leadership Education for the Pastoral Staff
Fulfill the prophecy, being alert
with the faith to follow the voice of God
A shortcut to the gospel completion is nothing but to put into practice the words of God, the words of the Bible given for our salvation, one by one. At the General Assembly, Mother teaches the prophets to be true shepherds who lead sheep with God's words in God's way.
Through the Bible studies and refinement education on character, faith, introspection, godliness, and so on, the pastoral staff gets filled with the inspiration of the Holy Spirit and receives the spiritual strength to carry out the mission of prophets with an alert mind, following the Spirit and the Bride who have served humans to save them.