The Fruit of Unity
Kotaro Uechi from Torrance, C.A., US
2113 Views
Our Torrance Zion has been doing various kinds of voluntary works, keeping a good relationship with the City Hall of Torrance, since we held the global environmental cleanup movement for the first time in October, 2015.
Recently, the City Hall asked us to clean the Charles H. Wilson Park. Wilson Park is famous in Torrance because it has a small steam train that runs there twice a month. However, as it rained a lot recently, weeds grew around 2.4 km [1.5 mile]-long train track, and it spoiled its beauty. The City Hall asked us if we could remove the weeds so that the residents and children could use the steam train more joyfully and safely.
On the day of the cleanup event, the Mayor personally visited Wilson Park, and presented us the certificate for the voluntary works we've done so far, with the words of appreciation. Thanks to that, we started the cleanup more joyfully.
The train track was long, so it took quite a long time to walk from one end to the other. Also, the rocks covering the paths made it hard to walk. A park employee helped us remove the trash and weeds easily, using the steam train.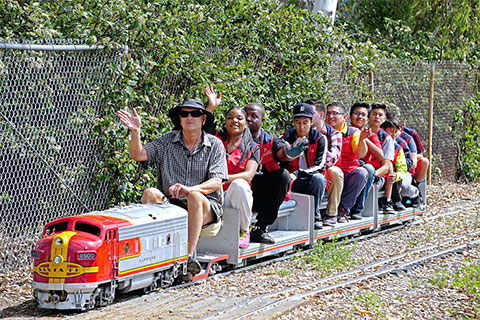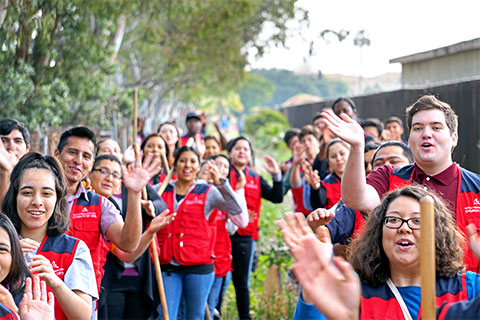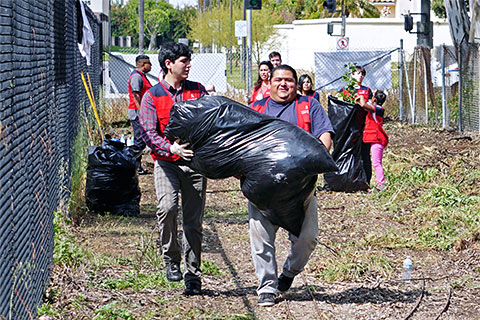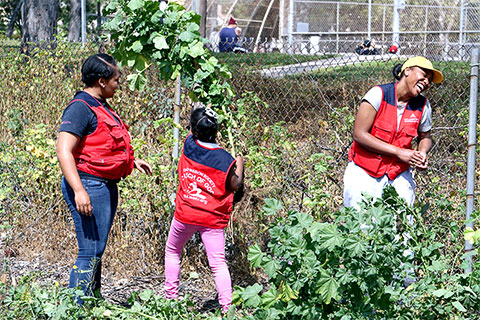 While cleaning, a woman who was taking a walk came up to us and asked us what we were doing. We told her that we were doing a voluntary work with the love of Heavenly Mother. Then she showed a positive response, saying, "Mother? It sounds good!"
Soon after, the woman came back to us when we were having lunch, and asked us where our church was located. Then a brother who happened to have a church brochure gave it to her, and the two sisters who were nearby simply explained the words of the Bible concerning Heavenly Mother, using the lunch time.
The next morning, she came to Zion and received a new life. She gave thanks to God over and over again for allowing her to meet us in the park. She also kept the Third-day worship, the Sabbath day, and the Passover; all the brothers and sisters who participated in the park cleanup rejoiced together for the sister.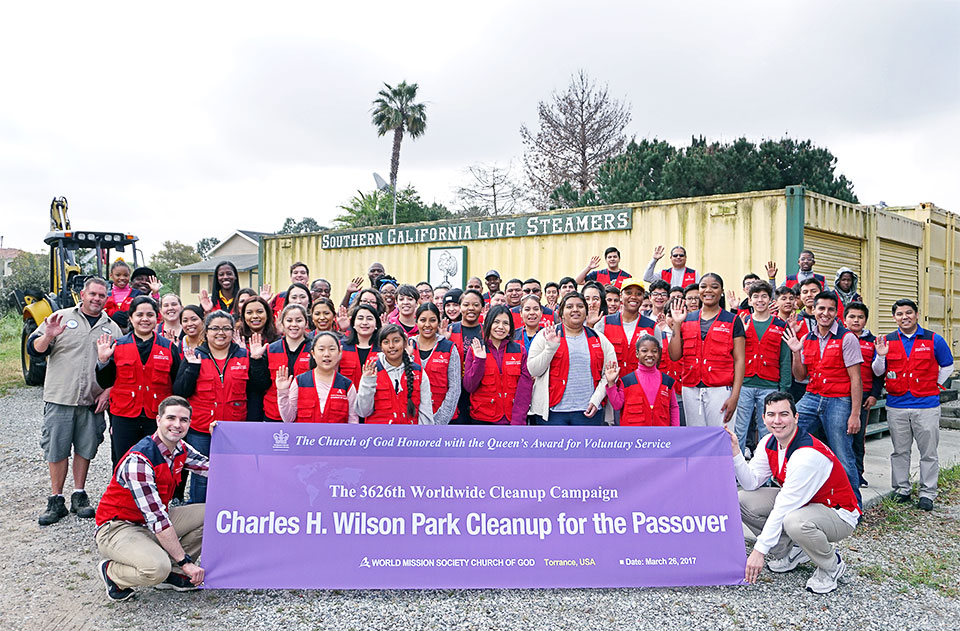 Our cleanup activity was broadcast on the news, and introduced in the newspaper, too. We were thankful that God's glory was shown to more people. However, what made us happier than anything else was that we found a heavenly family member in unity.
We remember what Mother said in the beginning of this year. She said that musical instruments can never make harmony if they only boast about their own sounds. Remembering the words that a beautiful sound can be made when all the musical instruments are harmonized at the orchestra performance, we will be more united and let out more gracious voice of salvation.