Global Leaders Who Save the World
698 Views
We can watch the World Cup held in Africa live on TV at home. With just one click of a button, we can access real-time news from every part of the world. One sneeze from an infected person can spread a virus to people on the opposite side of the world. If a powerful nation's financial markets are unstable, it can cause chaos in global financial markets.
The 21st century we are living in is truly a global age. National borders are gradually becoming meaningless, and people all around the world are easily able to get together. At this point in time, the world is looking for a supranational leader who is suitable for the global age.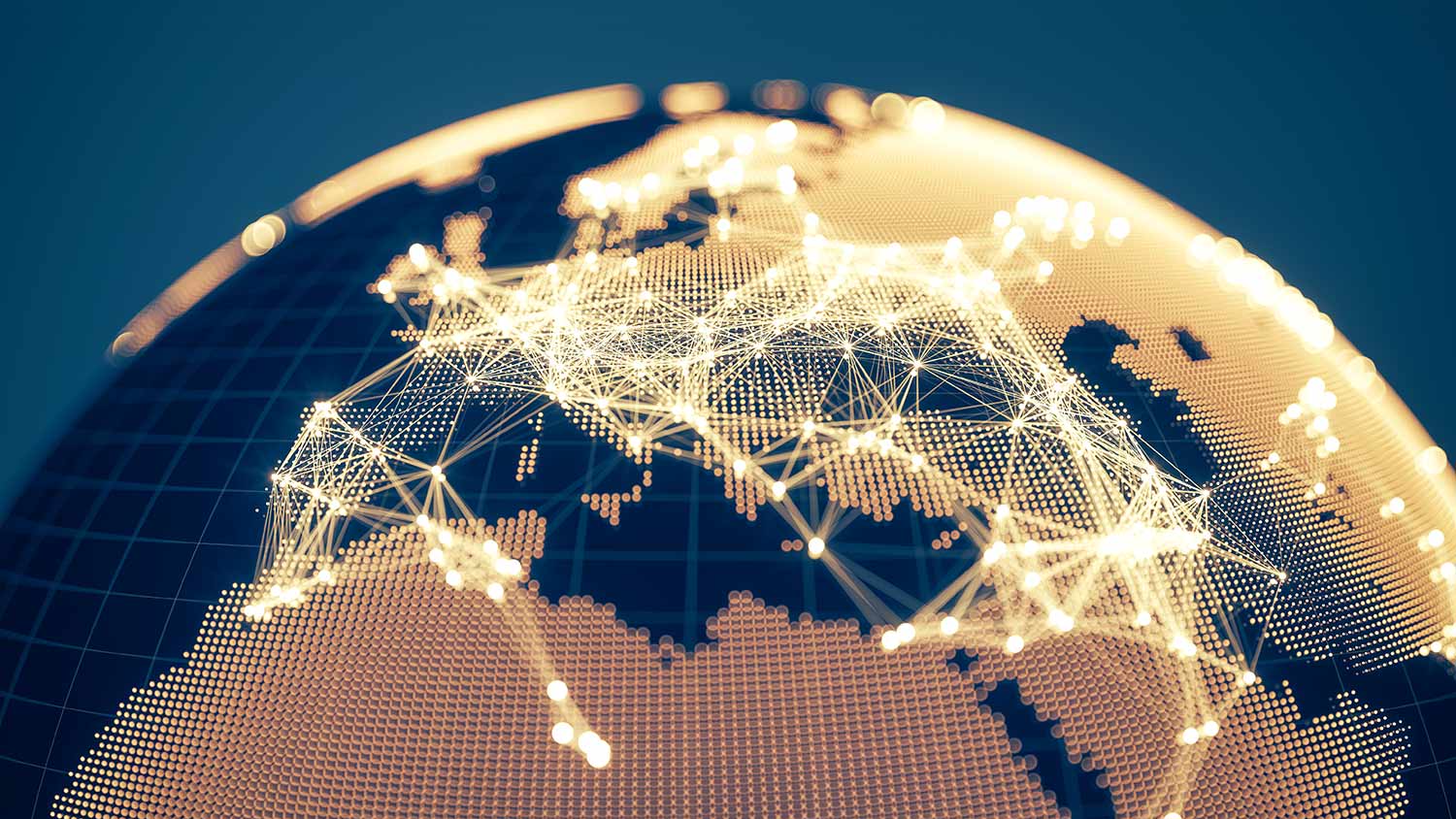 A narrow world, and wider opportunities
The term "global" is the adjective form of the word "globe." Literally, it means something that involves the entire world. The expression "global village" is more familiar to us. Thanks to the development of transport systems, we can go anywhere overseas in just one day, and the world is connected by the vast web of the Internet. So, the world has become closer enough to be likened to a "global village."
From an economic perspective, the financial markets are growing on a global scale. Products made in one country are used in many other countries, and things produced in various parts of the world are pouring into the country as well. We are living in a world where everything can cross the borders freely, including people, money, banks, politics, and culture such as music and movies.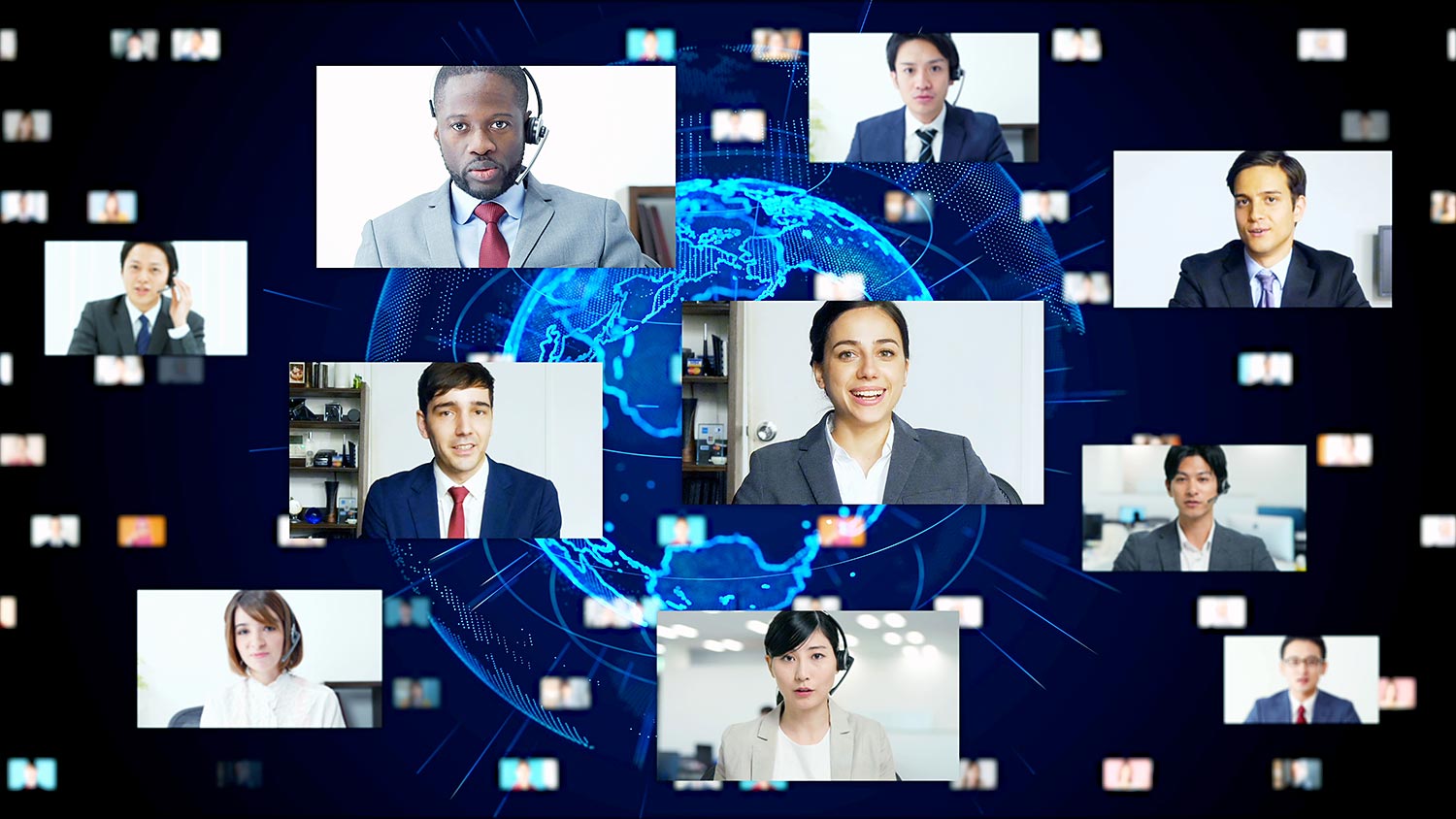 As for Korea, approximately 10,000,000 people go abroad each year, and over 5,000,000 people from overseas countries visit Korea per year. In Korea, we can easily meet foreigners on the street and the number of multicultural families is also increasing. People from around the world are being absorbed deep into our lives, and we are also living in the midst of globalization.
Thomas Friedman, a columnist and author for The New York Times, used the phrase, "The world is flat," to describe the more level economic playing field created by globalization, saying that the global competitive playing field is being leveled and it makes possible for billions of people in the world to collaborate and compete on an equal footing regardless of their geographical locations, cultures or language differences. Just as he said, all parts of the world are closely related to one another, so it is difficult to live apart from the outer world in this 21st century.
Now people all around the world have become neighbors to promote mutual development through cooperation by putting their heads together to solve the political, economic and environmental problems, instead of just competing with one another unconditionally. Accordingly, every field requires people with the ability to work anywhere—even in a region whose people have completely different ethnic, cultural and linguistic backgrounds.
They are "global leaders" who have the ability to communicate with other people all over the world on a big, international stage beyond a small, regional stage.
Global leaders' challenge toward a bigger world
Since a Korean was elected as the UN Secretary-General, who is often called the president of the world community, there has been a growing fervor for global leaders in Korea. Books and materials related to global leaders have been pouring in, and children readily say that they will become global leaders to work actively for international organizations or enterprises. Many programs to help cultivate global talents have also been mushrooming in schools—from primary schools to graduate schools.
A leader is a person who has the ability to lead others. One of the characteristics of the global leaders is that they work on an international stage or with people from around the world. It is a fearful thing to work with strangers in an unfamiliar environment. That is why some people liken a global leader to a salmon.
Salmon do not stay in fresh water after their emergence as fry, no matter how comfortable they feel in their native streams; they move out to sea shortly after hatching. In the same way, global leaders courageously step out into the world, pursuing a great dream, instead of being content with their present situations.
The world is so big and wide that we need to widen our view rather than just competing with people around us in our own region. If we only stick to ourselves and to our own business, we can easily fall behind, unable to see a bigger world.
It is impossible for us to know how big and beautiful the sky is if we only look up at it from a well. We need to have a wider vision and turn our eyes to the world where we can find more potentialities. Getting rid of a narrow point of view like a frog in a well, we must actively challenge ourselves to jump out of the well.
It is natural for us to go through hardship, pain, failure and frustration until we adapt to a new world. However, just as a caterpillar becomes a butterfly after going through the pain of shedding off its skin, we can become protagonists for the global future when we go out into the world with a definite goal and a burning fervor to carry it out.
A global mind—humility and serving
When it comes to a global leader, most people think of a person who speaks a foreign language fluently and they consider it to be a high position which not anyone can attain. Of course, it requires professional knowledge to compete with the world, and foreign language competence is also necessary for smooth communication. However, not everyone who is skilled and speaks a foreign language well can become a leader. What is more important than those external requirements is "mindset."
The CEO of a global enterprise said, "Humans are all different. They have lived different lives in different environments. Accordingly, they think and act in different ways. In order to be a global leader, you first need to acknowledge this, and also consider and respect others who are different than you. When you come close to them with the virtue of modesty, you can display global leadership."
As the CEO said, everything is all different in this world; there are numerous barriers, including the barriers of race, religion, language and ideology. However, we can jump over these barriers if we humble ourselves. If we get rid of arrogant attitudes and put ourselves in other people's situations, being considerate of them even in small things, then it will touch the hearts of people around the world and help them break down their walls by themselves. This is a "global mind."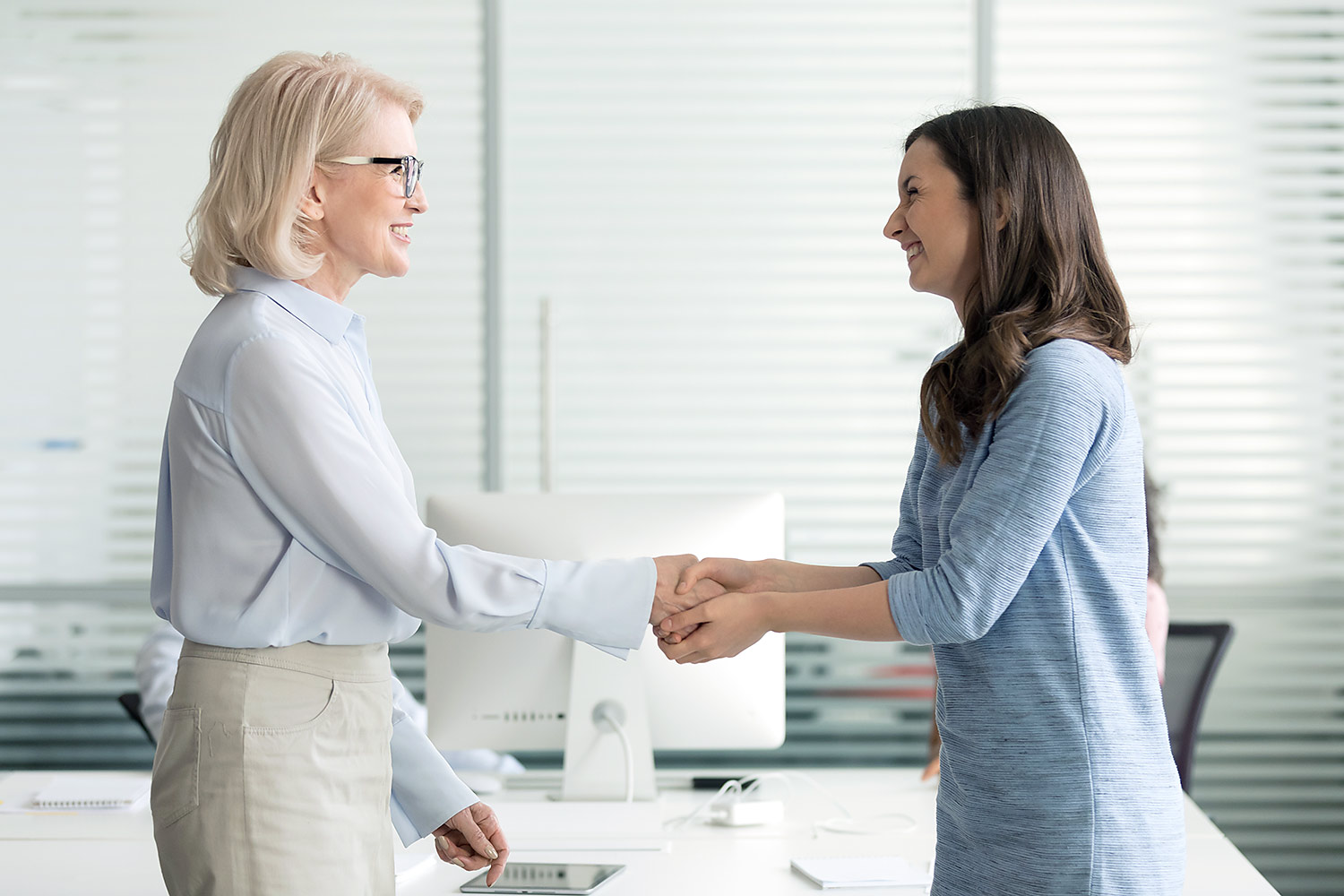 So, the successful global leaders all say that having a humble personality is the primary condition to become a global leader. According to their saying, even if someone has much knowledge and learning in addition to foreign language competence and high position, unless he has a good personality, he can never win anyone's heart.
The president and CEO of the Incheon International Airport Corporation, who had contributed to Incheon Airport rating as the world's best airport, pointed out the four key success factors: passion, self-assurance, humility and consideration. Then he added, "You have to humble yourself. Anyone who works with self-conceit is certain to fail. You should try to make up for your weaknesses all your life and find something to learn from anyone. No matter whom you meet, when you are considerate of them and treat them with respect, they will eventually feel your sincerity."
A global leader in an organization leads his members with a different kind of power than the authority of the position as a boss or president. With humility through generosity and consideration, he influences anyone in the world.
It is not absolutely necessary to become a leader. If you have the same kind of generosity and humility, you are a true leader whom the world needs—a global citizen who can move the world.
Global leaders who save the world
According to the flow of prophecy, the gospel of the new covenant has almost reached its destination, having already been preached in Samaria and to the ends of the earth. As we look at the great world of evangelism led by God who wants to save the whole world, what kind of viewpoint do we hold? Do we have a wide range of vision? Now it is time for us to have a global view rather than just to think of our own group or Church.
People around the world are now groaning over the disasters that are occurring almost every day and over their hard life in this world which is becoming more and more merciless. We should not just sit back and watch their suffering anymore. Now is the time for us to have greater faith and a wider perspective so that we can boldly preach the good news of salvation to all people, sharing their suffering and praying for the world.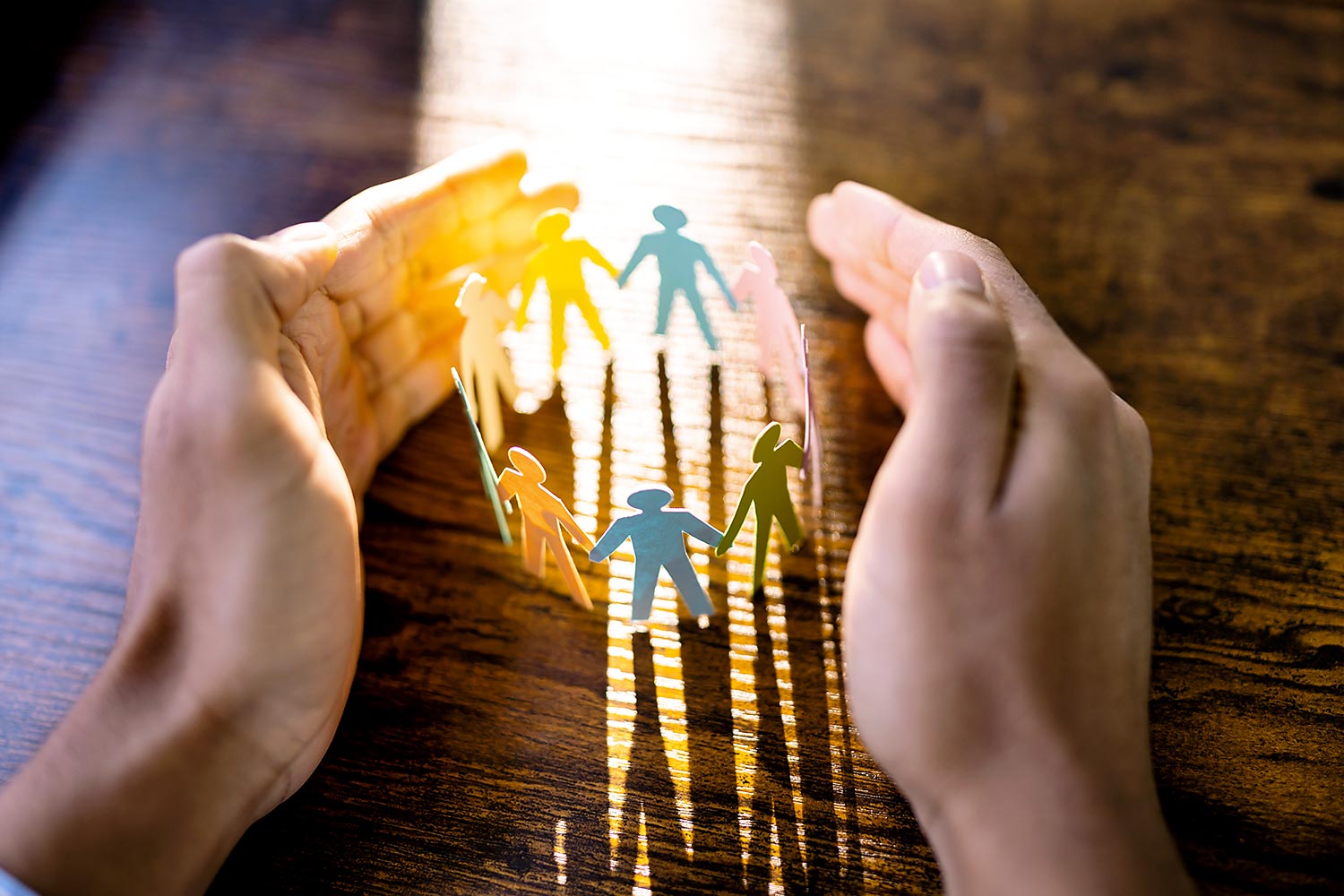 When viewed from space, this planet earth is nothing but dust, which can hardly be seen (Isa 40:15). If we look at the vast angelic world in front of us, we will not stick to small things or regard the world stage as big and scary anymore. The world is nothing but a stepping stone on the path to heaven.
God is always with those who go out into the world without hesitation, even to the end of the age, and makes them global leaders to lead all nations through the gospel.
"Do not be afraid, for I am with you; I will bring your children from the east and gather you from the west. I will say to the north, 'Give them up!' and to the south, 'Do not hold them back.' Bring my sons from afar and my daughters from the ends of the earth—everyone who is called by my name, whom I created for my glory, whom I formed and made." Isa 43:5–7
"Therefore go and make disciples of all nations, baptizing them in the name of the Father and of the Son and of the Holy Spirit, and teaching them to obey everything I have commanded you. And surely I am with you always, to the very end of the age." Mt 28:19–20
However, when we go to all nations and preach the gospel to them, it is hard to open the hearts of those who have completely different ways of thinking, religions and cultures if we just try to preach the message itself, even though we can preach fluently. As gospel leaders, we must first prepare a vessel of faith great enough to embrace the world. We should be able to tolerate all types of people without prejudice and be considerate of their situations. This kind of humble attitude or mindset, which is the same as that of Christ, is required of global leaders.
Your attitude should be the same as that of Christ Jesus: Who, being in very nature God, did not consider equality with God something to be grasped, but made himself nothing, taking the very nature of a servant, being made in human likeness. And being found in appearance as a man, he humbled himself and became obedient to death—even death on a cross! Therefore God exalted him to the highest place and gave him the name that is above every name, that at the name of Jesus every knee should bow, in heaven and on earth and under the earth, and every tongue confess that Jesus Christ is Lord, to the glory of God the Father. Php 2:5–11
Heavenly Father came to this earth to save His children, sinners, and set an example for us by sacrificing Himself and serving others. Even at this moment, Mother is serving us and taking great care of us, with warm and thoughtful consideration for us. She humbles Herself and leads us personally. This sacrificial love of Mother moves the world beyond nationality and race, and as a result people from all nations are now continuously gathering together to Her.
It is not God's command or authority that ultimately enables us to accomplish the gospel of the new covenant. The love of Mother, who has been sacrificing Herself for Her children only with humility and serving, leads the world to salvation and accomplishes the gospel amazingly in this age.
We are all called to be gospel leaders—prophets in this age, whose mission is to save the world. Just as the Apostle Paul made himself a slave to everyone to save as many souls as possible according to the example of Jesus 2,000 years ago (1 Co 9:19), we should treat our brothers and sisters with humility like a slave and lead many souls around us in accordance with the example of Mother, so that the gospel will be accomplished quickly.
Until when will we remain the same, insisting on our own personality and just hesitating? Let us have a wider vision of faith and a broad mind, which can embrace the world, and jump into the midst of world evangelism together. People are living their own lives in many different countries of the world—from the nearest to the farthest, but their souls are all longing for Mother's love.
Mother's love, reflected through Her humility and serving, is the master key that opens the doors of the minds of all people around the world, beyond nationality, race, culture and religion. Now let us become true global leaders to lead the world to salvation—to Mother, by boldly going to all nations and touching their hearts through humility and serving according to the example of Mother.