Gospel Work Is Surely Done in Its Time
Ahn Jong-hui from Ansan, South Korea
3275 Views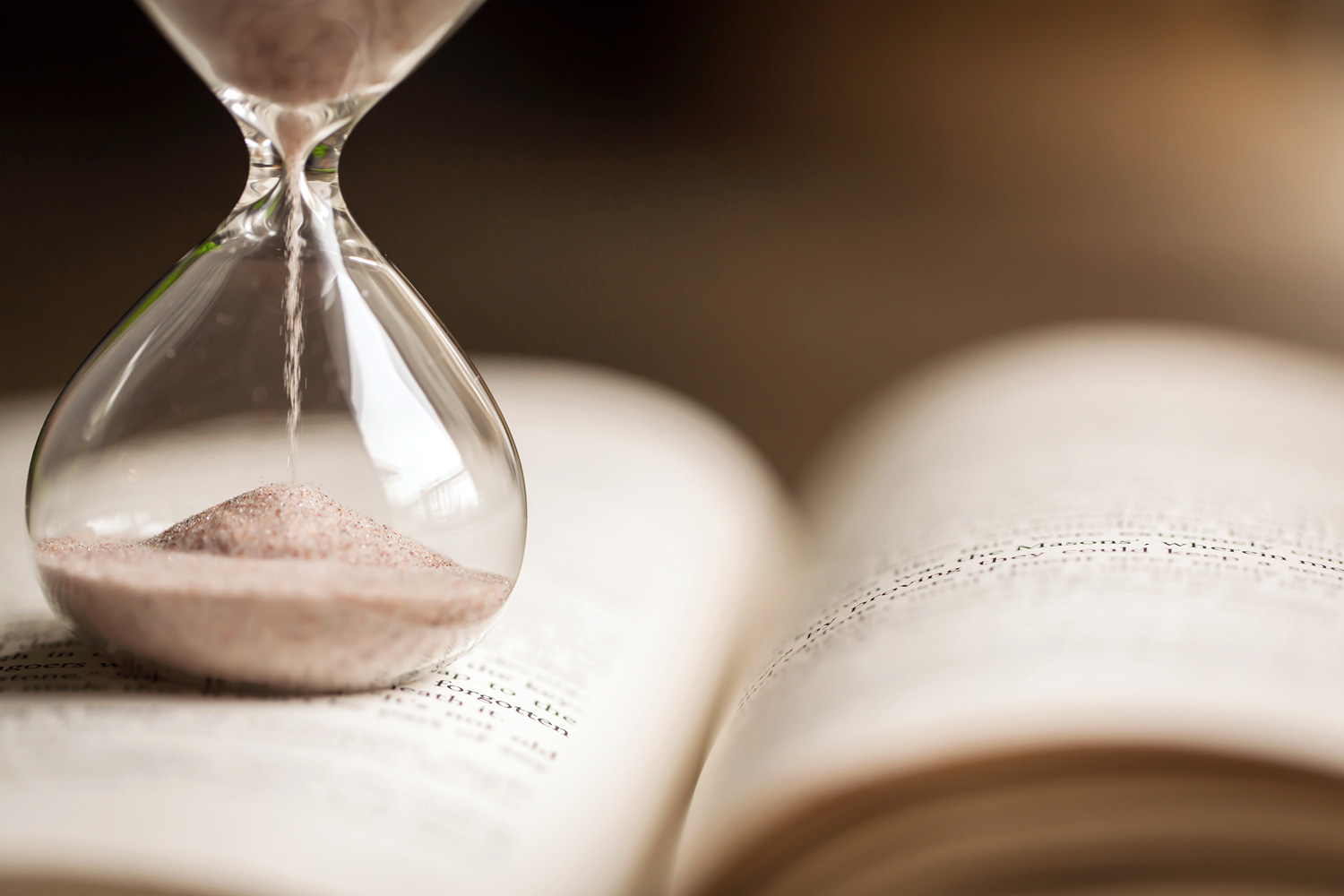 "The least of you will become a thousand, the smallest a mighty nation. I am the LORD; in its time I will do this swiftly"Isa 60:22
God promised He would do this swiftly. When I look back, I realize my gospel life has flowed according to this prophecy. While praying to God and waiting with patience, God's grace which was given to me spread to my family and to people I had never known. It happened as "its time" came.
From when I was seven, I went to church that believes in God Jehovah as the Savior. That church denied the existence of the soul and of heaven and hell. However, I could see many words about hell in the Bible. I was afraid that hell mentioned in the Bible seemed to exist, and at the same time I was curious about the reason I was born on this earth. Frustrated, I went to some Protestant churches near my place, but no church could answer the questions I had in my mind.
I wasn't humble or ready to learn God's word in the beginning. Quite a few relatives of mine were in ministry, and I was proud of my long years of religious experience. That was why I was uncomfortable when the members from the Church of God wanted to tell me the truth. I told them that every church would say its doctrine is the truth. I was somewhat rude, but they still responded kindly. Impressed by their attitude, I met them again, and started the Bible study, which I didn't think it was going to happen.
However, I was bound by fixed ideas from my previous church. I would look through the Bible to find grounds for denying the truth whenever the study was over, to say nothing of acknowledging the truth. What broke such stubbornness in me was the word about the soul. It was testified so clearly that there was no way to deny it. The moment I heard our home is heaven and we can go back home through Jesus' sacrifice, my fear of hell and my questions about the soul were all solved. That very same day, I became a member of the Church of God with no hesitation.
Although I didn't believe all the teachings of the church yet, I wanted my husband to know at least the truth of the soul, the Sabbath day, and the Passover, since those teachings were clear. So, I left several books that explain the truth in the places he could easily spot like the kitchen table. Not long after that, my husband came to Zion, acting as if he could no longer stand me asking him to come with me, and he participated in the ceremony of the forgiveness of sins like a gentle lamb. It turned out that he had read the books I left at home, page by page, and learned the words of the truth to some degree.
While I was growing in sure faith, learning the Bible and keeping God's laws, my husband's faith too grew day by day, studying the word. My husband stopped his bad habits he had in the world little by little, and actively participated in preaching after realizing his gospel duty.
He preached the truth to one of his co-workers who showed interest in the Second Coming Jesus during their business trips. Then, after much thought, his co-worker received the truth, and after keeping the Passover, he sent my husband a text message: "Thank you for letting me know the truth." When my husband read it, he gave glory to God for allowing him to know the truth of salvation. I was filled with emotions, seeing my husband having grown to be a trustworthy gospel worker as God's son.
There was a person whom my husband and I couldn't stop thinking about ever since my husband realized the truth. That was my mother-in-law. She loved God's word so much that she would always be at church to study the Bible, so we thought she would choose the same path of faith as ours since her son met the true God. However, unlike our expectations, she denied the truth adamantly.
However, my husband didn't give up. "The truth Heavenly Father taught us gets clearer as we keep on studying it. She will receive the truth some day, for sure," he said. When he learned that Solomon had received an answer to his prayer after offering a thousand burnt offerings, he started praying early in the morning every day from the next day for his mother's soul. He not only prayed but also visited her whenever he had time to show her video sermons through his phone. He tried very hard to preach the word. I too visited her more often and took care of her. I gave her newspapers with articles about our church, and invited her to the church events. Ten years passed like that.
"How can a church that received the Korean Presidential Citation and the U.K. Queen's Award be a wrong church?"
This is what my mother-in-law said one day. I couldn't believe my ears. My husband asked her to come to our church, and she was willing to accept his offer. She came to Zion, and received the blessing of a new life. I couldn't believe my eyes. She told us that she had stopped going to her old church not long ago, and that it looked good we lived our lives of faith happily. My heart overflowed with joy the whole time she was telling us about all that. We were moved even more because we had waited for long.
It was also a miracle that I was having such great joy and contentment while preaching the gospel. Even before receiving the truth, I didn't understand why we should preach. It made sense that we would want to preach to our families, relatives, and acquaintances. But I didn't understand why it was necessary to approach strangers and let them know the word, bearing what we don't want to hear from them. My thought about preaching didn't change even after receiving the truth. Although I knew the importance of preaching, I thought it was for other people.
One day, however, while hurrying for work, a thought suddenly came to my mind: 'If I preached, I would have stored up many spiritual blessings by now.' Regrets surged through me. Heavenly Father and Mother humble Themselves and serve us with infinite love, never stopping to look for Their lost children despite persecution and scorn from the world.
'God left all the glory behind and came to the earth to save a sinner like me. What am I to think like that?'
Tears of guilt and regret poured down uncontrollably. Then I threw myself into the gospel work with repentance. When I thought of Father and Mother, amazingly I was able to preach the word to anybody fearlessly with great joy and thankfulness, and many souls came into the arms of God.
The first person I preached about Heavenly Mother was a store owner. The next day, she came to Zion with her two sons and her mom, and they all received the truth. Later on, they led many souls, and received awards at the Okcheon Go&Come Institute. I still vividly remember how I was moved, watching them receive the awards.
I also cannot forget a young mom whom I met around my house. At that time, she was a beginner mom who had just quit her job and was raising two little children. She was still new at housekeeping and parenting. She was having a hard time, but she was greatly comforted by Heavenly Mother's love and grew up as a gospel worker. On the first day I went out to preach with her, the first soul we met together became a good fruit. All these are precious experiences that I wouldn't have if I wasn't allowed to live a life of an evangelist.
But more than anything, I feel like I'm dreaming because my whole family is spending blissful days in God. My daughter, who was fervent in a Protestant church during her adolescent period and had a hard time coming to Zion even after hearing the truth, changed her mind and grew up as a young adult like the dew of the dawn, dedicating herself to the gospel work.
When I look back, I am grateful for all things. God silently embraced all my stubbornness and arrogance that even I couldn't control, and let me be born again into a new self in the truth. God waited until I realize how hesitant I am in doing things I ought to do because of my weak faith. I finally realized the meaning of the words, "God will do it swiftly in its time." It meant Father and Mother would wait for us that much.
That's why I cannot give up on people who deny and reject the truth, because I don't know who among them is my precious brother or sister, the soul Mother is earnestly seeking for. I'm sure God will reveal everything in its time.