Halmangbadang (Granny's Sea)
423 Views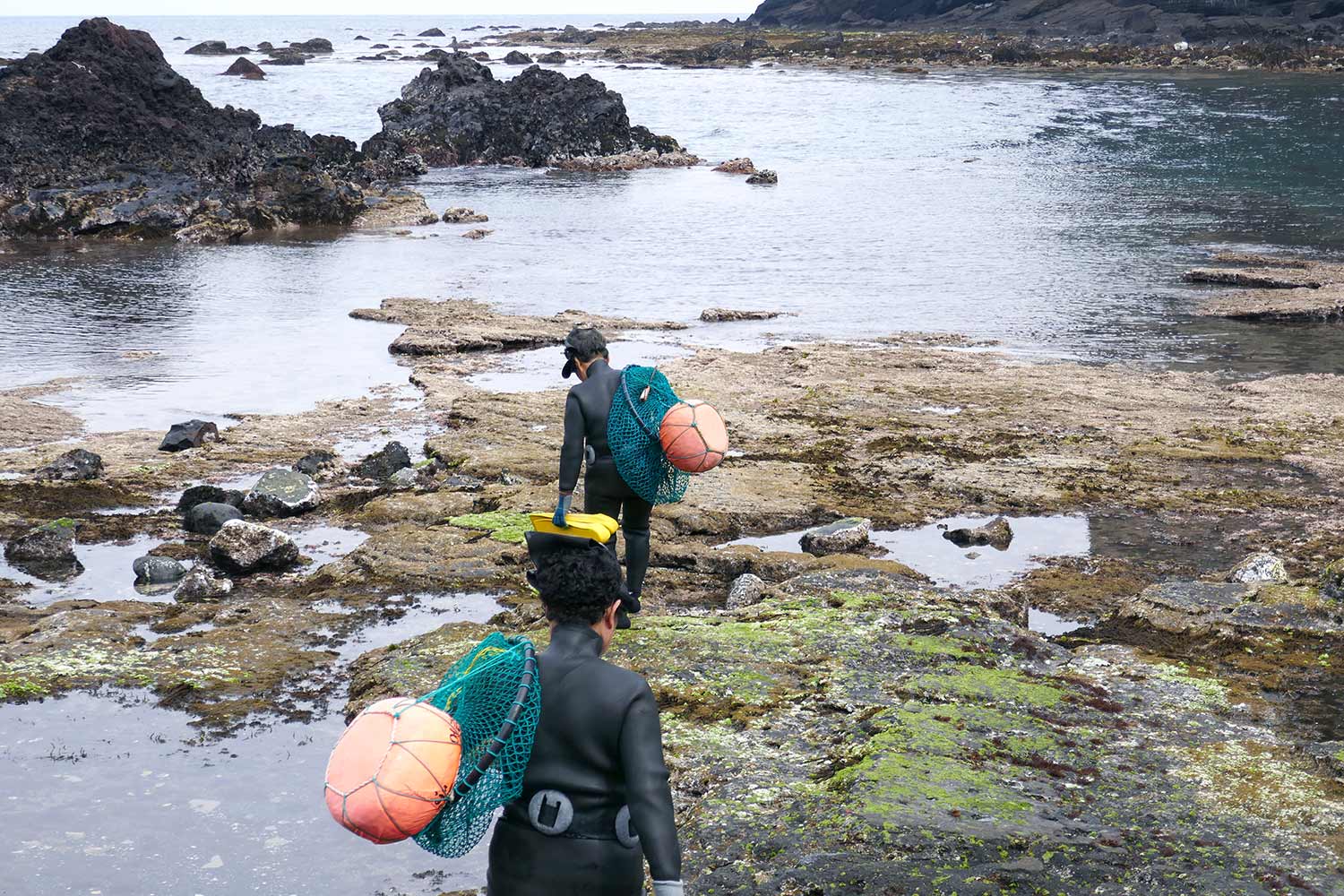 In 2016, the UNESCO officially recognized the culture of women divers [haenyeo] in Jejudo Island, Korea, as an Intangible Cultural Heritage of Humanity. The local community's solidarity, economic activities co-existing with nature, diving technology passed down from generation to generation, the strength of women jumping into the sea without any mechanical equipment, and its scarcity were acknowledged to be preserved. Among them, the culture that cares for the weak is indispensable.
The sea zone of the women divers differs according to their personal skills. It is a tacit rule that high-level haenyeo dive in the deep sea. However, even if they are excellent in diving, when they grow old and weaken in strength, they cannot help but underperform. There is the sea zone for such senior divers, which is called halmangbadang (granny's sea).
The halmangbadang is generally shallow, located close to the village, and has diverse and abundant marine resources. It is relatively easy and safe to dive into water, and also a certain amount of income is guaranteed. Once a sea zone is appointed as a halmangbadang, only the elderly divers have access to it and all the other divers keep the rule thoroughly.
Thanks to such consideration and order in the haenyeo community where the strong help the weak, the weight of their daily hard lives against the rough sea is lighter even a little.