On Earth Day
Florencia Riquelme from Washington D.C., U.S.
974 Views
On April 22, 2018, since it was Earth Day, the ASEZ Church of God University Student Volunteer Group carried out a street cleanup in our efforts for a cleaner community. Early in the morning, about eighty volunteers gathered at Suitland Parkway. Included in the volunteers were not only ASEZ members but also ordinary citizens.
At first glance, the area where we would be cleaning looked clean. As we started the cleanup, however, there was a lot of garbage hidden in every corner. Although we planned to clean up for two hours, it was not enough. We piled small pieces of garbage scattered everywhere, waste tires, and abandoned pieces of furniture. The pile was so high that someone could stand behind it and not be seen! We were all surprised, thinking, 'How could so much garbage be hidden in one area?'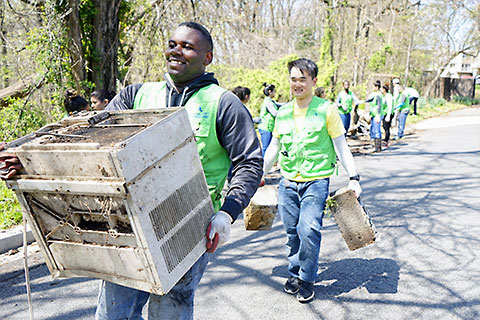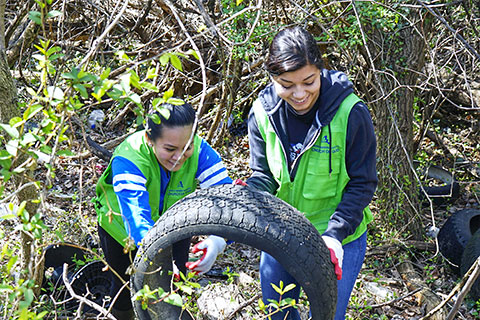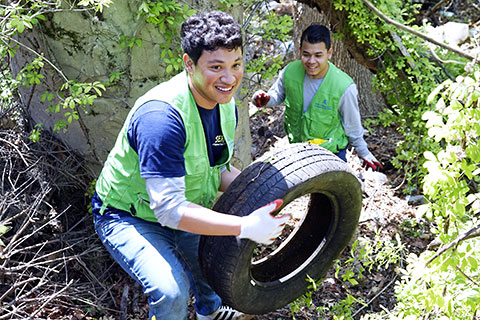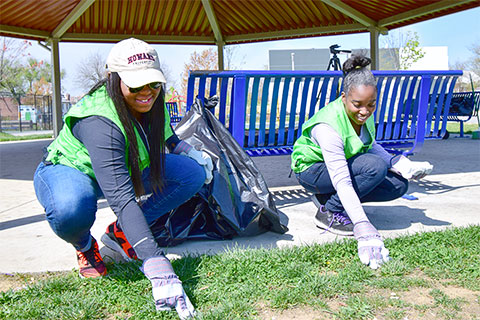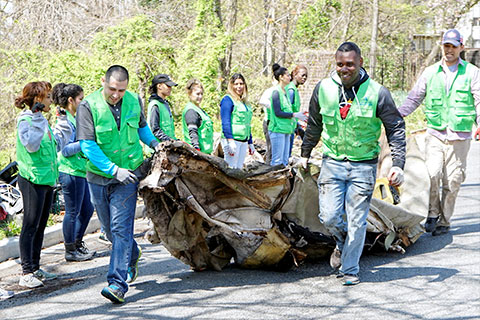 Our street cleanup must've been an unfamiliar sight to the local residents. Some stopped while passing by and said thanks, and some gave us snacks and drinks. In particular, one of the residents told us that even though he lived there for seven years, no one even cleaned up the streets, and that he was deeply impressed by our activity.
Not only that, a well-known news channel broadcast the activities of ASEZ. It was a rewarding day. The day when we united with each other and practiced God's word, "Love your neighbors," and "Be the salt and light of the world," will linger long in our memory.