March 12, 2019
Let's Reduce Plastics!
Incheon, Korea, Hyeon Yeong-gyeong
65 Views
The environmental pollution caused by the use of plastics is coming to the fore as a global issue. The Indian Government is making every effort to reduce plastics, proclaiming the policy of prohibiting plastics. To support that, the members from the Church of God in Pune, India, and the ASEZ members from Korea conducted the Reduce Plastics Campaign together.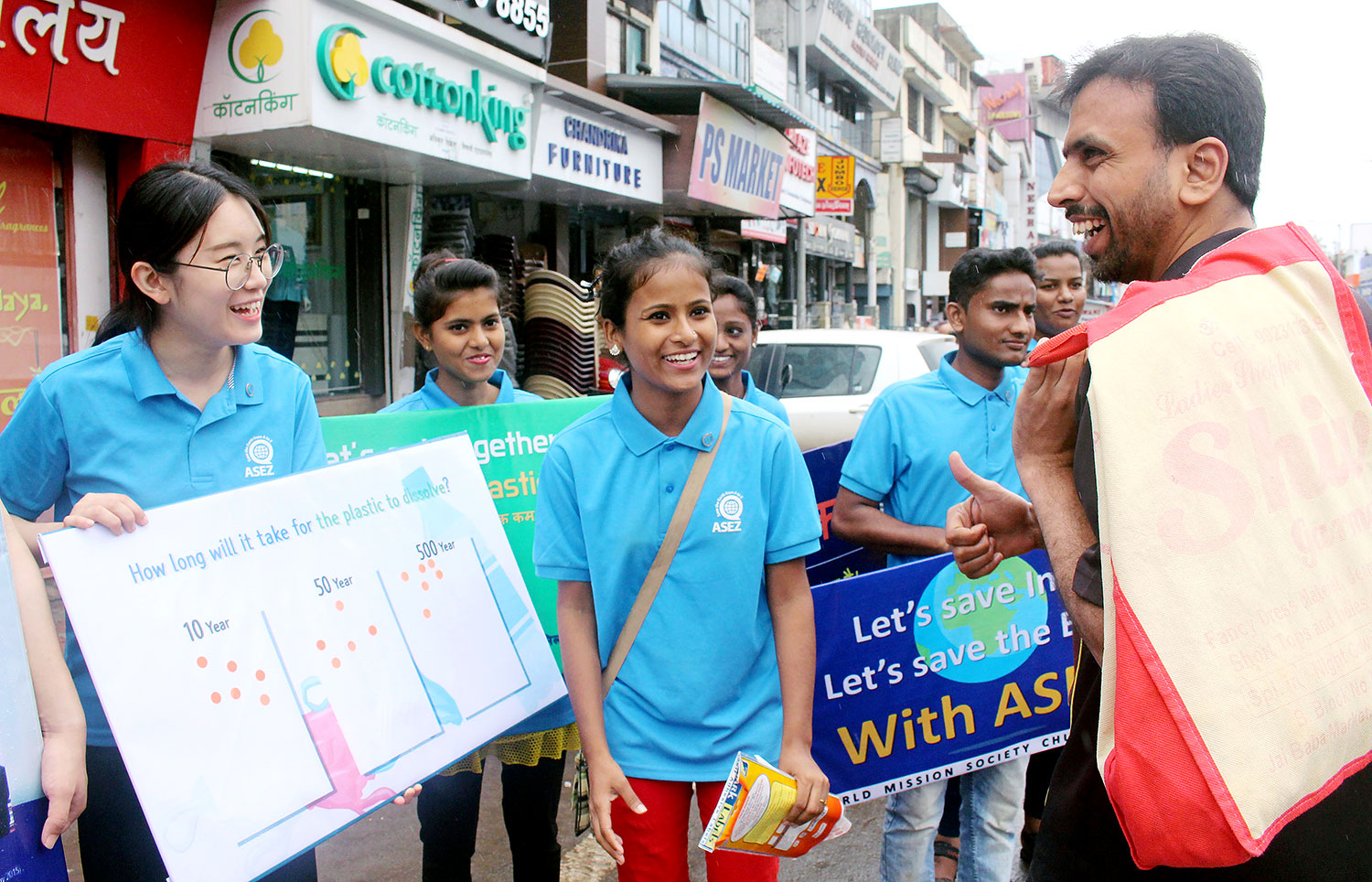 "Save India! Save the earth! With Mother's love!"
Powerfully chanting the slogan, we stepped off forward. It was not easy to hold placards and walk for a few hours in India, where the streets were not well maintained. Moreover, it rained all throughout our parade that we got soaking wet. But the rain couldn't stop us. Then the citizens began to show interest in our environmental campaign. Some citizens clapped, saying that we were doing a good job, some said they would use their own bags when shopping, and some said they would use personal bottles. It was thankful when the citizens said they would take temporary inconvenience for the future of their descendants. We hope more people will have interest in the environment and participate in saving the earth.