May 5, 2020
Giving Love in a Lunch Box
Lee Si-won from Seoul, Korea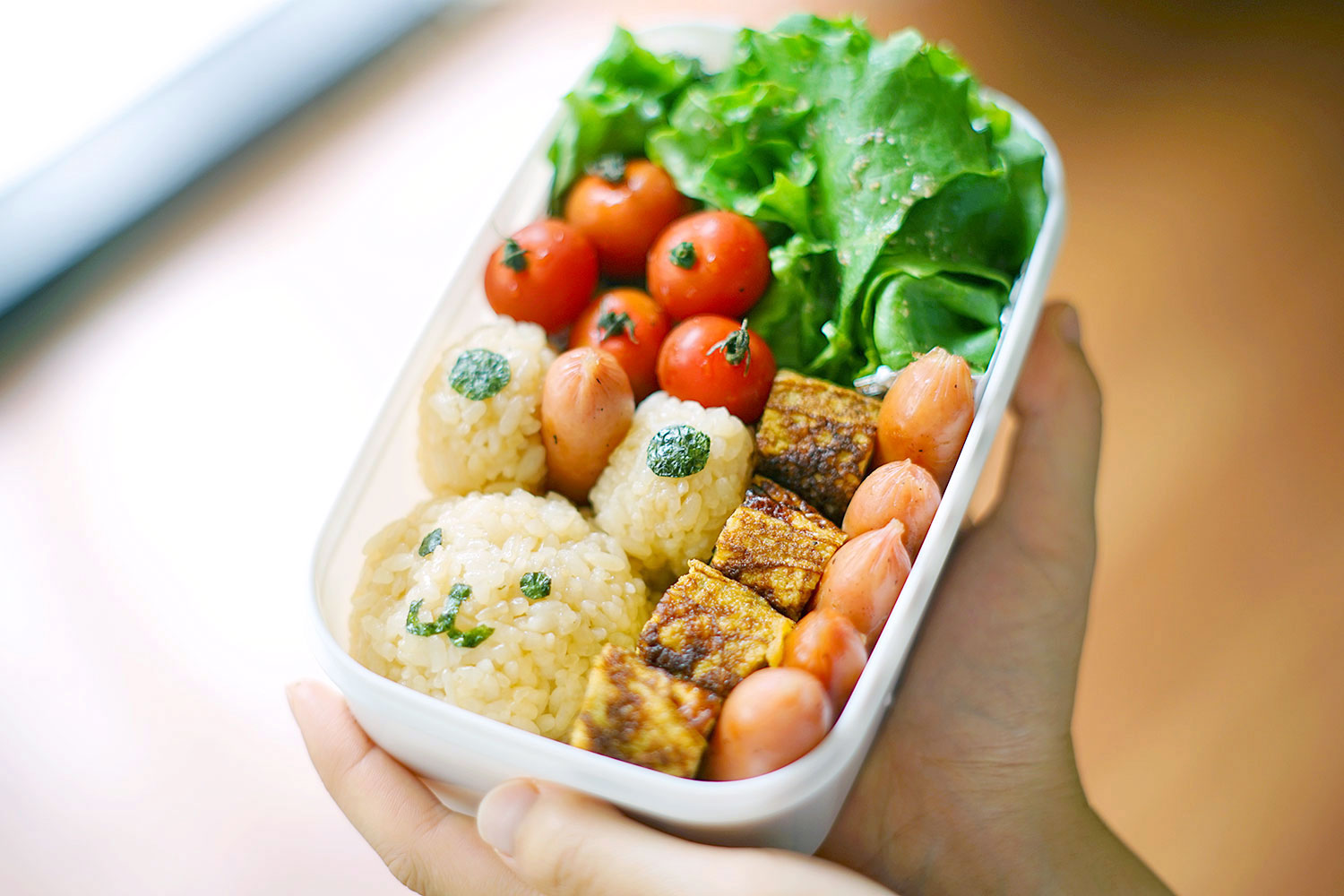 I am a young adult—a youth like the dew of the dawn with full of energy. But it sometimes puts me to shame and I feel sorry to people around me. At home, I just eat at the table that my mom prepares; and in Zion, members older than me take care of me. Mother says that it is more blessed to give love than to receive. However, I was accustomed to receive and so I felt ashamed.
At any time, I wanted to share the love, which I had received more than I deserved, with many. In this past March, I finally had a chance: Young adults in my Zion organized the Wow Mom volunteer service team and planned to make hearty lunch boxes for eighteen senior citizens living alone.
First, we needed to decide what to cook. We put our heads together and exchanged ideas, and decided to cook fried zucchini, deodeok roots seasoned with red pepper paste, and soybean soup with shepherd's purse. These are Korean dishes that elderly people would like. Until we chose which foods to cook, we were very excited.
As we were about to cook them, however, we became worried; we didn't know how to trim and wash ingredients, what kind and how much of seasoning should be added, and if they would fit elderly people's taste. As none of us had cooked deodeok roots whose name itself already sounded difficult, it was more worrisome.
After praying to God for helping us so that our efforts would make a success, we went to the marketplace. We asked other members for advice, surfed the Internet for good recipes, and finally finished cooking. As we packed lunch boxes with cooked rice and side dishes in an appetizing array and wrapped them up, we felt much relieved.
At last, we carried the lunch boxes and visited the senior citizens. As soon as we opened the gate and entered the first home, an old lady shed tears, holding our hands with her rough, chapped hands. She seemed to have missed people more than a lunch box. How lonely she must've been! The thought choked me up and brought tears to my eyes.
Many of senior citizens whom we visited had lived a tough life. A senior citizen was deserted by her in-laws because she couldn't have a child. For decades since then, she had to live alone. Another senior citizen was going through difficulties because he had a problem with his legs and couldn't move. I was heartbroken. One senior citizen had brought up her four children alone after her husband died, but she hadn't heard from her children much these days; she said when she walked through a marketplace, she felt like buying groceries and making food, but she couldn't because she forgot how to cook as she was aged.
Talking with them, I was reminded of my parents and my immaturity—I didn't do anything for them though I always received from them, and I did the same to my spiritual Parents. I looked back upon myself to see whether or not I only enjoyed God's love but made little effort to preach His love with an excuse that I was busy.
I presented a small gift to senior citizens but I could receive much bigger realization. I was so thankful. Now I'm making a plan to please Heavenly Father and Mother, in detail. I will love people around me even with small things, having the warm heart of Mother.