Loving and Learning
Noh Min-a from Anyang, Korea
1500 Views
'How can I spend my summer vacation meaningfully?'
Although each of us belonged to a different Zion, we'd been participating in the IWBA education together. In 2017, we all hoped to have a special experience during our summer vacation which came only once a year. Being on the same page, we decided to take action before it was too late. Our plan was to fly to a country we had never been to, broaden our horizons both physically and spiritually, and display God's glory through our good deeds. The place we were going to stay for ten days was Salt Lake City, the capital of the state of Utah, in the Midwest U.S. Just like its name, we prayed that we would play the role of salt to purify the world.
We were busy from Day 1, visiting here and there with the guidance of local brothers and sisters; we experienced the unfamiliar American culture, and introduced the sure truth of the Bible to Americans. We also had an opportunity to do a volunteer work; as arranged by a public institution, we painted a house for a living-alone senior citizen.
Before we started our voluntary service, the institution prepared breakfast for us, which was something we had not expected. We felt great, hearing that people were willing to help the Church of God as the members' passionate voluntary service was well-known.
After having a hearty meal, we started our work with full energy. The senior citizen's house was old and worn down, and the deserted garden looked like a jungle. After looking around it, we scraped off peeling paint in places. We then painted along the top edges of the walls near the ceiling, and then the rest of the walls, using paint rollers and brushes.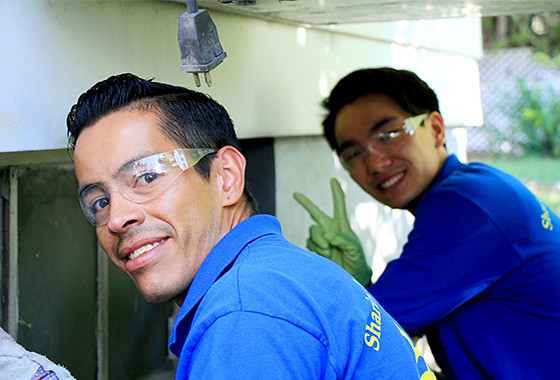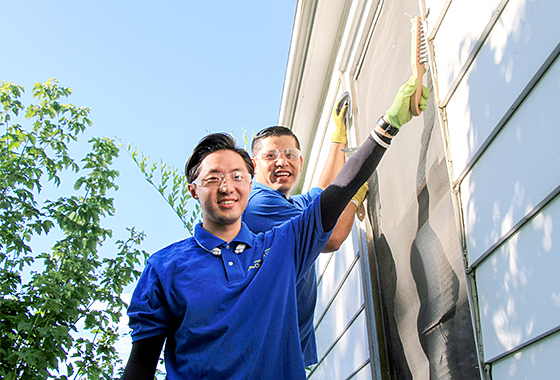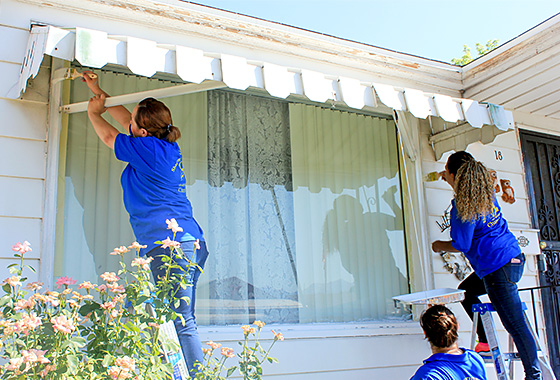 Although we were all in charge of different tasks, we had one thing in common—a beautiful smile. No one frowned though we were sweating under the sun. Our faces and gestures were full of excitement. We felt as if we were cleaning the house for a special guest, more than just helping someone. The brothers and sisters' smiles were like those of angels.
Time went by fast. While we were cleaning around the house and putting things in order after paining, the owner of the house was helped to come out.
"Thank you. Thank you so much. I love you."
She was greatly moved to see her house completely changed in just a few hours. She hugged each and every one of us, making eye contact. The officials from the institution also praised our work, saying, "You did an excellent job," and they also expressed their gratitude by awarding us a certificate of appreciation. We were moved more than they were by all their compliments and happiness.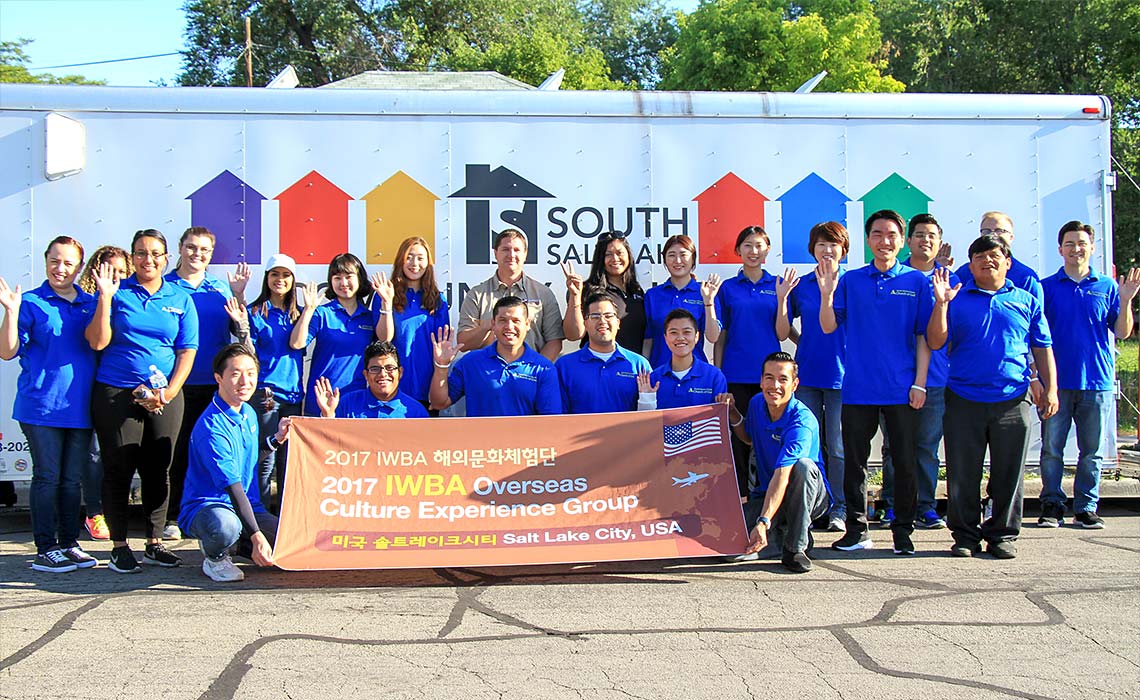 To be honest, we had many concerns at first. We weren't good at making ourselves understood and we had never learned how to paint properly, so we were worried that we might rather cause them trouble. However, sincerity always works, and we could definitely give a helping hand when we had fervor and strength.
While spending ten days in the U.S., especially when we did the volunteer service, we keenly felt that the world is big and there are many things to do. We realized that the volunteer service we do for others make our souls abundant as well.
It was the best summer vacation ever, as we made efforts for others, not just for ourselves, and learned many things.