October 22, 2019
Working Together Voluntarily
Park Eun-gyeong from Cape Town, Rep. of South Africa
We, the members from the Cape Town Zion and the Bellville Zion, rolled up their sleeves to clean the streets in the downtown of Cape Town. When we went there, the downtown looked clean but there were lots of weeds and trash right outside of the downtown.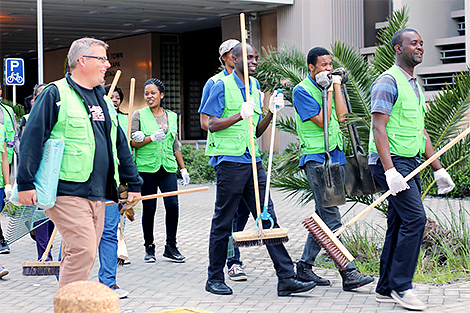 The members made teams for the regions that the street cleaners usually could not cover. We picked up litter in the street in perfect order and pulled the thick weeds. We didn't mind going into the storm drain to take trash out. After cleaning, we could see that the streets became so much cleaner that they couldn't be even compared with how it was before.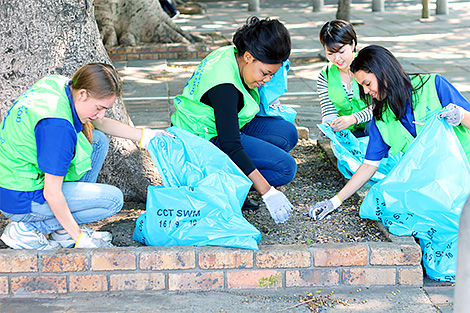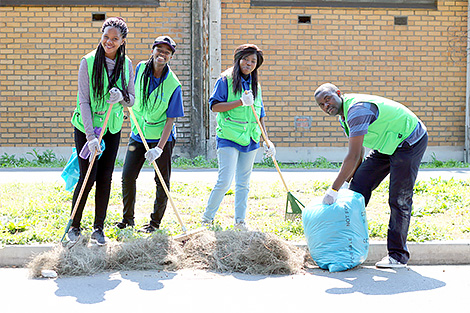 When the members of the Church of God do the voluntary service, you can tell they volunteer: because their faces are full of smiles. That day, too, our happy atmosphere spread throughout the city; many people who were bustling around stopped to watch us. Some of them took pictures of us or recorded us.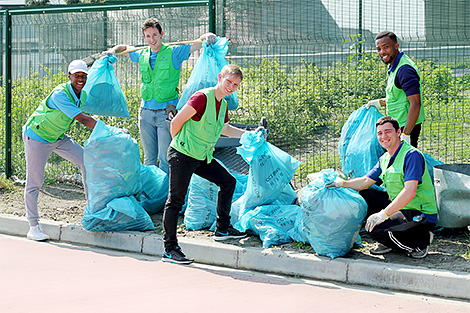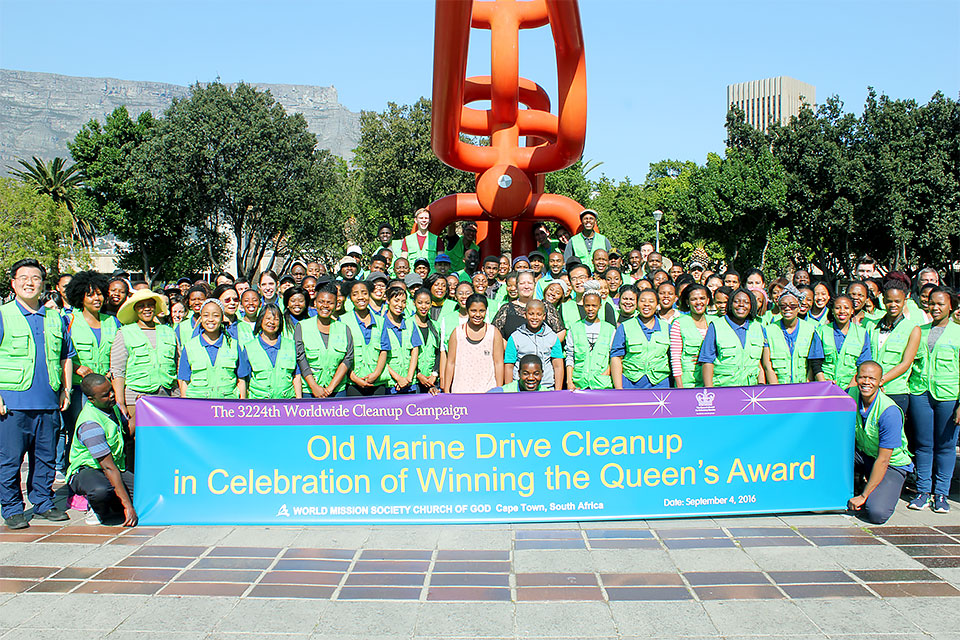 A mayoral committee member for social and early childhood development, who participated in the voluntary service with her two children, was surprised to hear that the Church of God had received the Queen's Award in the U.K., and said, "Other groups do voluntary services as well, but the Church of God is the first organization I've seen that does it with a genuine willingness without wanting anything in return." She also expressed her wish to be part of our group. There was also one student who was greatly moved to see our church taking the lead in voluntary services. She made an appointment to meet again, saying that she wanted to study the Bible at the church that did many good deeds.
We pray they will be our heavenly family members by the time they participate in our next voluntary service.