April 15, 2020
In Baton Rouge Where the Prophecy Is Fulfilled
Jeong Min-gyeong from Houston, TX, U.S.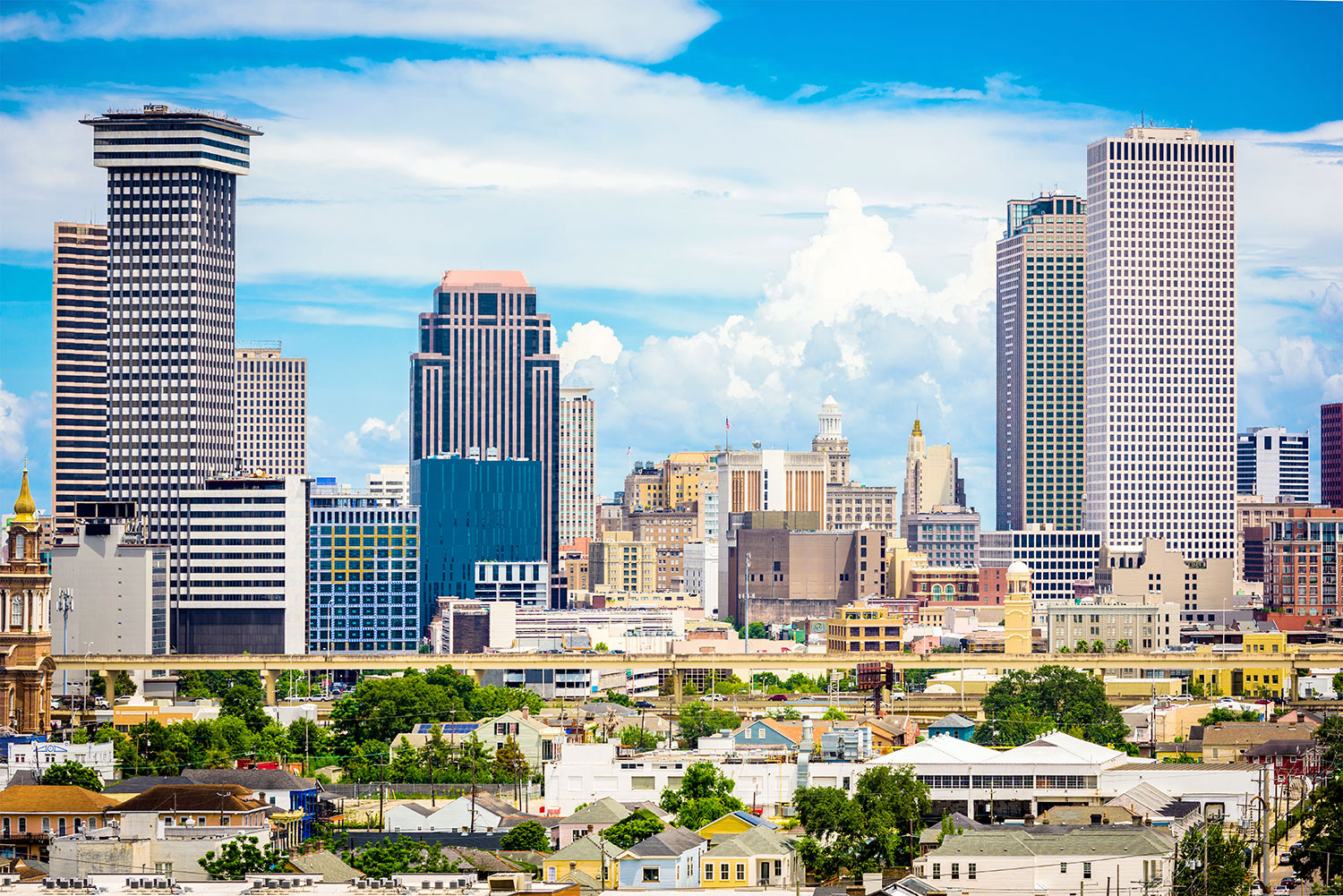 It's been almost a year since my husband and I came to Baton Rouge, Louisiana, U.S. It would be a lie if I say we did not have any fear to come to this spiritually dry and desolate land, where the gospel had not been preached yet. Just as always, however, God was with us in this city, too. I realize the power of God once again, seeing the brothers and sisters revive through the water of life within a short time.
Before we came here, one Korean sister had been preaching the gospel alone for five years. She was busy managing a gas station, but preached to her customers, regarding her workplace as the field of the gospel. Some customers did not come again, not liking the truth, but her earnestness to save dying souls motivated her to continue to preach fervently like a fire.
The first fruit of the Baton Rouge house church was born at that gas station. He is Brother Kade. He came to the gas station and heard the truth of the water of life for the first time in his life. He studied the Bible for weeks and accepted God Elohim in the end.
The brother believed all the words of God and wanted to follow them with all his heart; he diligently kept the Sabbath days and participated in preaching when the short-term mission team came from Houston. After that, preaching became his important daily routine. Since he just graduated from high school, he could want to hang out with his friends, but he preached while taking a break at work, meeting his friends, buying stuffs, getting down out of the car—he preached the truth wherever he was. Just as a good tree bears good fruits, he grew to be a good gospel worker who bears good fruits.
The house church became full of energy with the brother, and it got even more enlivened after a short-term mission team came from Korea. Although we were sweating heavily in the hot summer, we had a very happy and meaningful time. Brother Sam and Sister Jozell, university students who were led to the truth, had been looking for the true God for a long time. They said they had been longing for the truth, going to churches here and there. It was natural that they both came together, received the truth, became gospel evangelists. They were like Jeremiah who got weary of holding the word of God like a fire in his heart if he did not preach about God. Both of them preached diligently that we rather needed to imitate them.
Brother Sam preaches alone until late at night, saying that there are many who should listen to the truth; he even got a nickname "Mr. Church" on campus. With the goal to be a person who does the work of God, he preaches without rest, saying there was no time to lose.
The sister too preaches the truth boldly, feeling pity for her friends who don't know the truth. Despite the hindrances of people around her, she says these things are likely to pass away, and rather comforts us who are worrying about her. I'm sure Father and Mother will be delighted with these members. Sure enough, both of the brother and sister were granted beautiful fruits after starting to preach.
The new members are not only great in passion for preaching. They are also active in serving Zion. They help washing the dishes and cleaning, taking the lead in receiving blessings, even though no one tells them to do. I believe all of them will grow to be good gospel workers in the love of God.
Now our house church has become small. According to the prophecy, "On that day, living water will flow out from Jerusalem, half to the eastern sea and half to the western sea," I see the truth of God reviving many souls in Baton Rouge.
Since it is clear that more souls will be streaming to Zion, we are planning to move to a bigger place. My heart throbs with joy, imagining who will fill the new temple and how the brothers and sisters, who have come into the arms of God earlier, will please God.
We will be busier in the New Year because there are more things to do in order for the song of salvation to spread throughout Baton Rouge and Louisiana. Walking with God day after day, we are full of thanks and happiness.