A Flower of Love Bloomed in the Garden of Trials
Park Du-yeon from Changwon, South Korea
1153 Views
For more than ninety days, I had to stay in hospital to get my back treatment. If you think it's short, it is a short period of time, but when I was lying down, not moving even an inch because of pain, time passed slowly as if it stood still. I was also distressed, learning that I had to receive outpatient treatment for a long time even after I get discharged from hospital.
Even before I was hospitalized, I had already been weakened from sadness after losing my loving family three years before without any preparation. I could barely endure without being completely devastated because I understood the spiritual world and God encouraged me with an invisible helping hand. But experiencing stormlike hardships again in my life, I cried a lot; I cried as my body was sick and as my heart hurt.
It was God's word and prayer that sustained my soul, which seemed to crumble even in the slightest wind. When I was lying down on the hospital bed, God's words I listened to through my smartphone were the living water itself. Just as Ringer's solution flows through blood vessels from head to toe and supplies nutrients, Father and Mother's voices contained in the words filed my weary soul with the Holy Spirit. I had to overcome this hardship, at least for the sake of gracious Heavenly Parents, who went through immeasurable sacrifice and provided the water of life to us who sinned in heaven and were doomed to die.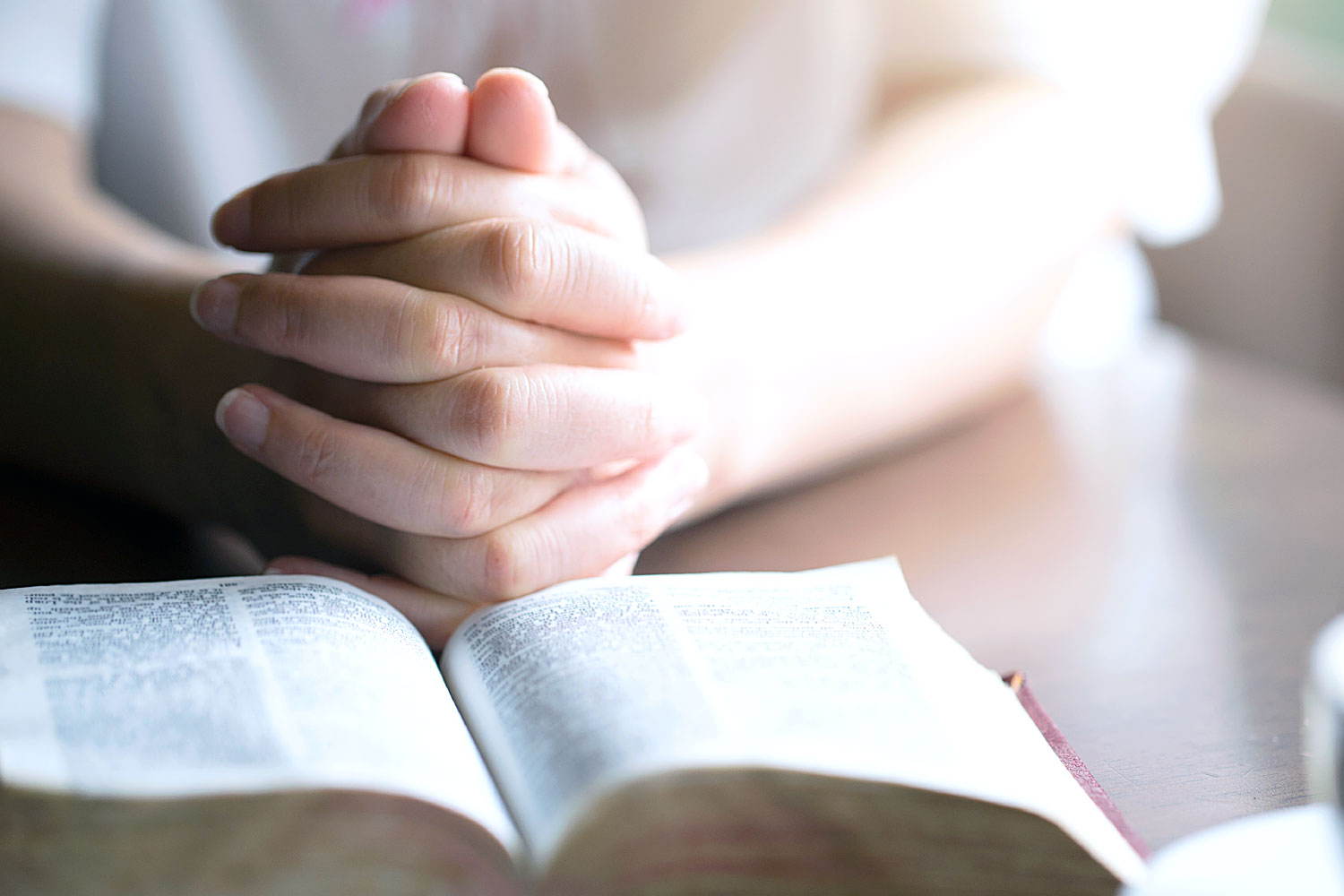 "In the same way, the Spirit helps us in our weakness. We do not know what we ought to pray for, but the Spirit Himself intercedes for us with groans that words cannot express." Ro 8:26
Thinking of Father, who must've been more heartbroken than me, and Mother, who would sincerely pray even until then for me, I prayed day and night just as God set an example.
"Please help me. I'm a weak child. Give me strength to overcome this trial."
When I was lying down, crying silently and praying, a nurse came and wiped the tears that flowed down my cheeks. My prayer must've reached heaven. I got better little by little, and at last, I could sit and eat by myself. By the fact that I could sit on my own and eat by myself, I cried again; I was so thankful for the daily routine that used to have all along.
"Please help me go to Zion, shifting from foot to foot."
I had no doubt God would listen to this prayer, too. I was that much earnest. I missed Zion, the house of my soul, where my dear brothers and sisters were. I missed the warm arms of Father and Mother. If only I could go to Zion to pray, sing praises to God, and hear the words of God, I would have nothing to wish for. I also felt that I had to stop troubling the Zion members who remembered to visit me to comfort me with the words of God.
Then one night, I had a dream. All around me was tinged with bright light. As I looked up, Mother smiled brightly and told me to cheer up and get well soon. It was a dream very happy and heartwarming.
I felt good when I woke up. A patient, whom I was sharing the hospital room with and became close like a sister, was curious and asked me whether I dreamed of my mom. She said I called Mother many times while sleeping.
I told her about Heavenly Mother, the one I love and miss most. She used to be a devout Buddhist like I used to be. When she confirmed that God the Mother is recorded in the Bible, however, she wanted to come to our church with me. I was stunned. I always wished to save a soul wherever I was, but I did not imagine that I would be able to lead someone else to salvation in the situation where I could not even take care of myself. On the other hand, I was very sorry. I only cared about my illness, without recognizing a soul who wanted to receive eternal life, right next to me; God must have sad about this.
Before long, she was to leave the hospital after the treatment, and we promised to see each other again in good health. My eagerness to keep the promise led me to pray even more ardently. God did not ignore my prayer. I recovered from the illness at a surprisingly fast pace, and finally I was discharged. Although I could barely walk with a waist protector on, it was like a miracle to me, compared with the past days when it was difficult to lift even a spoon.
Suppressing my overwhelming feeling, I met her in a long time and we headed to Zion. I felt like I had wings on my feet. It had been such a long time! When we entered Zion, the brothers and sister welcomed us with the same warm smiles as before, and the pain and sorrow I had had till then melted away. 'I've come back home. Father and Mother, I'm home. I'm healthy now. I've even found my lost sister and come with her,' I spoke in my mind with tears flowing.
She attentively listened to the Bible like she had done in the hospital, and participated in the ceremony of receiving a new life. Since then, she has been living her joyful life of faith with me. Whenever I look at the sister diligently striving to store up the heavenly blessings, the long and terrible memories of the past become nothing, and I get even proud of the traces of pain, which are still left. Even though I was sick and in pain, I was no match for God who endured the pain of death and sacrificed Himself. Moreover, God alone had to put up with all those moments.
God has always been with me. I thought my life was covered with hardships, but it was actually a life of grace. The difficult moments were stepping stones that allowed me to take a step forward and receive blessings. I get teary these days just like when I was in the hospital; because I'm thankful to God for always giving me strength and because I'm sorry for not having been of help to Father and Mother.
I would like to thank my Heavenly Parents through this short and poor writing. I'm also thankful to the Zion members who came a long way to take care of me and comfort me. When I could not even move in the hospital, I could meet Father and Mother and feel Their love through the Zion members. I was able to overcome the hard times only thanks to the love of Father and Mother and of brothers and sisters. Come to think of it, I accepted the truth, moved by Mother's love after seeing the "Our Mother" Writing and Photo Exhibition. I'm so blessed to meet God and to be able to stay in the arms of God who is the root and the reality of love.
Surely, there will be souls around me, who are craving for love. I should diligently look for them. Although I have worried Father and Mother until now, I would like to try my best to make Them smile by preaching the gospel and practicing love. Today, too, I offer up prayers of thanks and requests to God. I'm sure Father and Mother will listen to this prayer, too.