A Novice Shepherd's Realization
Alan Sayler from Houston, U.S.
2644 Views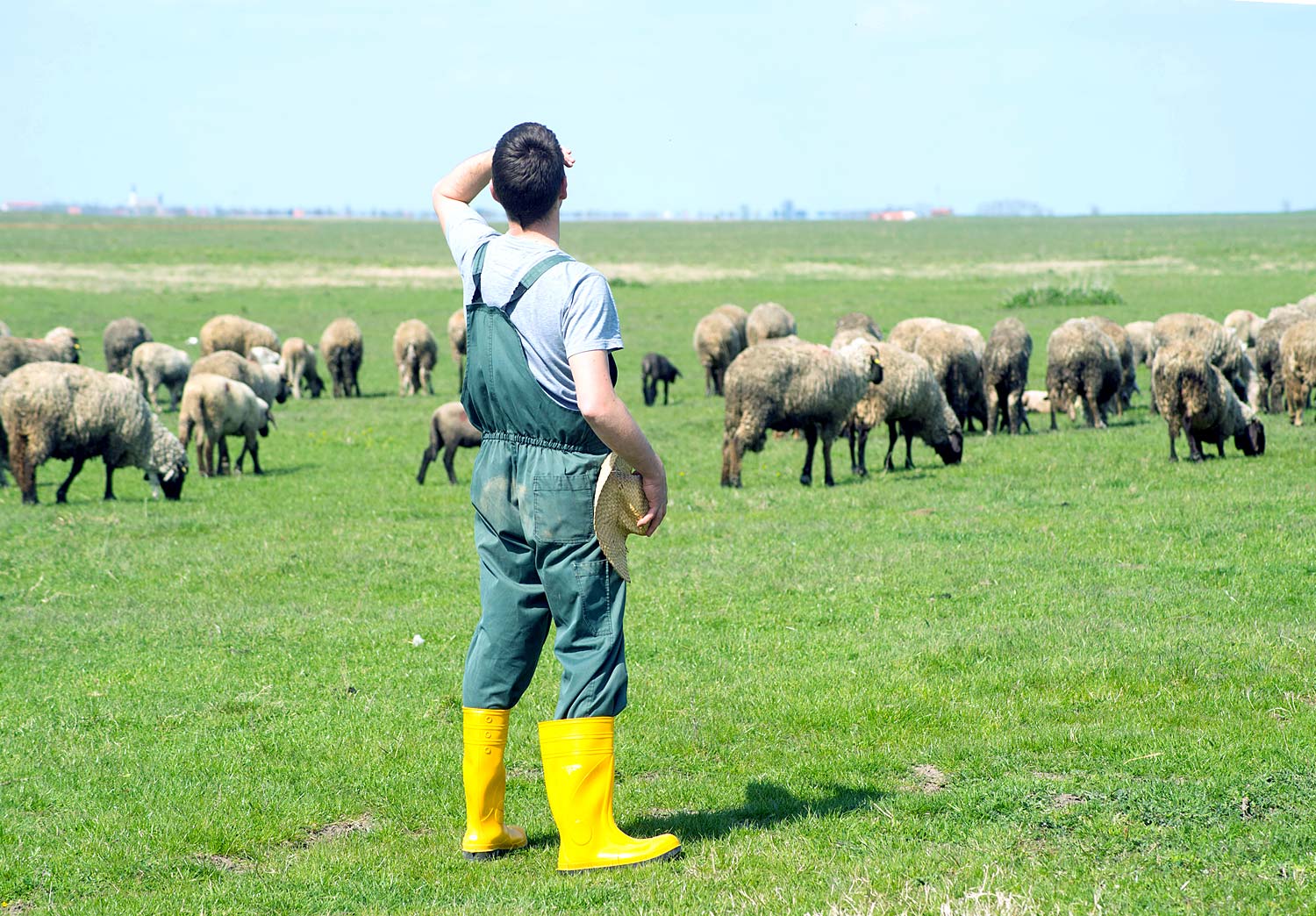 I was born and raised in one of the coldest northern states in the U.S. where the temperature went down to -40℃ (-40℉) in winter. It was hot in summer; it reached up to 38℃ (100℉). My closest neighbor was 1.6 km (1 mile) away, and I never really got to know them at all.
In North Dakota, my dad had a farm where he sowed grains and raised hogs, cattle, horses, chickens and turkeys.
One time, I asked my dad why he didn't raise any sheep despite rich pasture for grazing and plenty of hay for the long winter. He just said that sheep were not the kind that he would enjoy tending. As I had no first-hand experience with sheep, I thought sheep were really easy to handle and I could be a good shepherd.
Cattle are big. When they are full grown, they weigh at least 450kg (1,000lb). They require lots of hay, varieties of grain for protein, and warmth in the winter. Mostly in spring, they are hard to manage because they need yearly vaccinations and treatments for illnesses they are prone to. On the other hand, sheep are small. They weigh up to 68–90kg (150–200lb) when full grown. So I thought they would be easily carried and require less equipment as well. It seemed easy to feed them. Cute little lambs with their thick white wool coats! Some are pure white, some others are speckled, brown, or black … I imagined that it would be just beautiful to have them.
As I entered university after working on the farm and ranch, however, my idea of being a sheep rancher faded away. Afterwards, I was busy travelling many states in the U.S. and other countries while working in the engineering filed for design and construction.
In 1997, while I stayed in Wyoming in the U.S. for a long term, I purchased a ranch of about 0.26km2 (65ac). I was trying to buy some cattle, but it would cost me far more than I had expected. Then I had a bright idea that I would have some sheep. Wyoming is known for lots of sheep because of its vast grazing land and open prairies. In this way, I made a start as a sheep rancher. My old dream, which I had when I was younger to raise sheep, took shape and I soon became an owner of 100 heads of pregnant sheep. I was most excited to think of the sheep and their cute little lambs that would soon be born. How easy I had taken tending sheep at that time!
After a couple years, I came to find out why my dad didn't want these animals. Raising sheep was such a tough job to do beyond imagination. Sheep were highly unpredictable and temperamental. They were always sick, always hungry, and they always have runny noses in summer and winter. They frequently came out of the barn and wandered about only to be attacked by wolves or chased by coyotes and foxes. Even at birth, they were so unpredictable that I could not know if the mother sheep would accept her little lamb or I should feed them with bottles.
Cattle were self-maintaining animals. They made their own ways for several days without being checked on if a rancher had other tasks to do. During the calving season when cattle gave birth to their newborns, they typically had no problem in giving birth by themselves once they had had their first yearling calf. They tended to take ownership of their calf immediately, and became really good mothers to their offspring. They also protected their young from wild animals such as coyotes, wolves, badgers, porcupines and other wild animals. Contrary to such cattle, sheep always needed 100% attention. Sheep were the most difficult thing ever to deal with in my entire life. It was the hardest experience to care for these sheep on a daily and continuous basis.
Later, while I was working overseas again, I heard the words of the truth during a trip with my wife. My wife received the blessing of salvation and then I also accepted the truth. As I came to understand the truth, I was much moved by the words that God compared us to the lost sheep from heaven. There are a lot of similarities between us and sheep. God has chosen the right analogy of likening us to sheep.
When we are spiritually sick, when we are spiritually hungry and thirsty, we like sheep need much attention from God our Shepherd. Sometimes, we go astray from Heavenly Mother and wander, and get attacked by false prophets who are like wolves in sheep's clothing. Through the great sacrifice and unconditional love of Heavenly Father and Mother the true Shepherds, we can stay in Zion the safe refuge and have hope for eternal heaven.
I give eternal praise and thanks to our Heavenly Father and Mother for saving our souls and protecting us from the dark world through Their great love and sacrifice. Thinking of the grace, I will look for and take care of our lost brothers and sisters with the mind of the true shepherd like Heavenly Father and Mother.