Mother's Love, the Turning Point of My Life
Petra iida Emilia Ruokojärvi from Helsinki, Finland
1430 Views
I was born in an unreligious family in Finland. While swinging on our yard in my childhood, I used to think there would be a time for me to die. I couldn't bear the thought at all and was hard to accept the fact that I wouldn't exist some day. I always wondered why I was on this earth, what the purpose of my life was, and what would happen to me after death. And these questions grew stronger as I became a teen. However, their answers could not be found anywhere.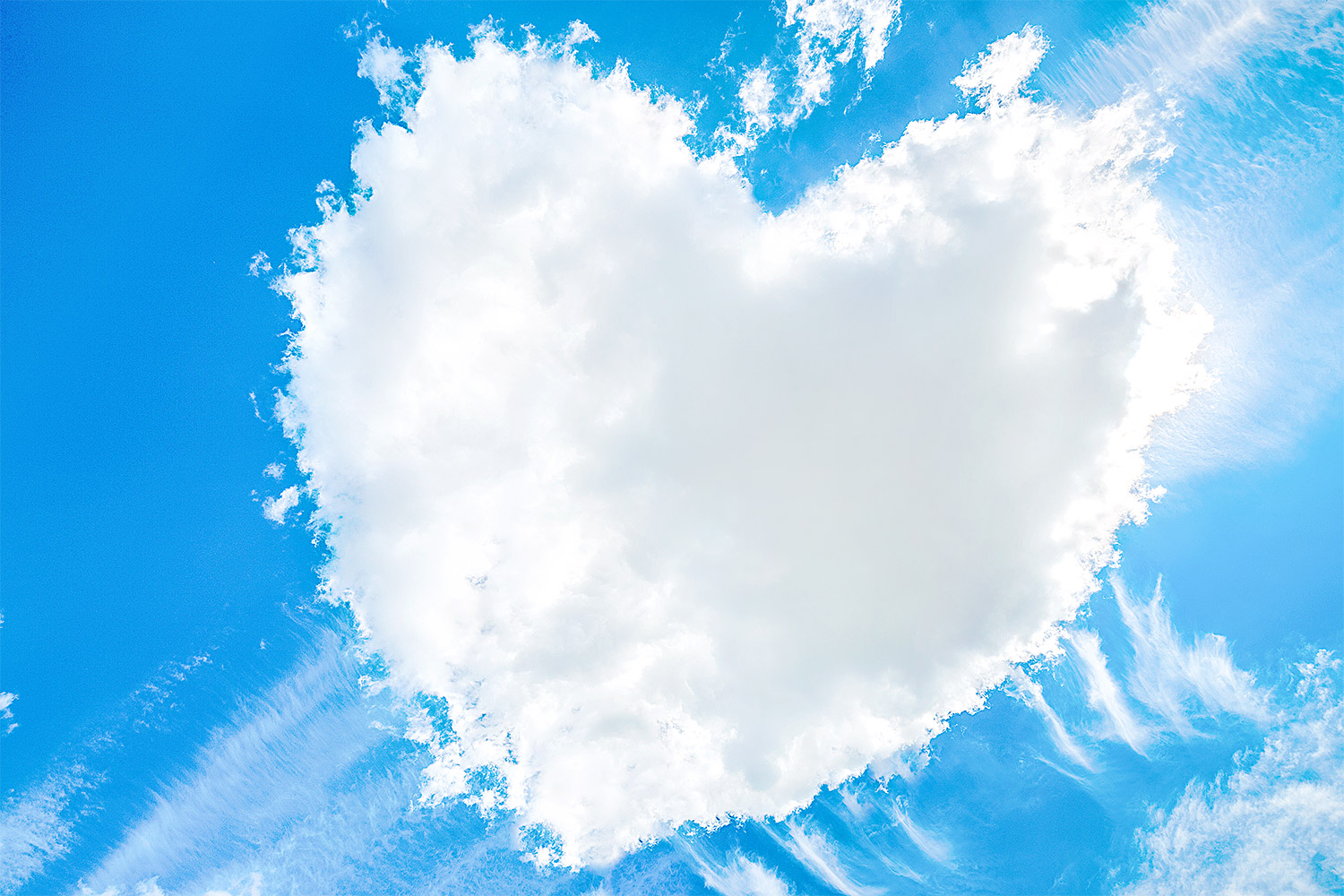 After I graduated from vocational school, I went to the U.S. to experience new things as an au pair. After months, I could speak English fluently. On one weekend, I went to see a friend of mine working in Washington D.C. On the way, I heard about God the Mother. Normally I rejected any religious approaching but that time was different. I shared what had just happened with my friend and she, too, wanted to do a Bible study. I had the phone number the preacher gave me, so I made a call and went to Zion.
I always remember the moment I entered Zion for the first time: I felt more comfortable than at home, as if I was walking on the clouds. The comfort was invisible love of Mother who embraced me. Although it was getting late, I didn't feel the time nor feel tired. We studied about God the Mother and the Sabbath day. I was filled with energy through realization and confidence. My friend and I received the blessing of salvation with joy that day. We continued Bible studies afterwards and even participated in preaching the truth.
Almost half a year passed by and my fervor for the gospel was at the peak. While keeping the autumn feasts of God, I decided to go back to Finland to preach the good news there. Finland was prepared with a beautiful Zion a few months before I returned, and the seeds of the gospel were being sowed. When I joined in preaching the words in the uncultivated land of the gospel, the heavenly family members began to gather one by one. However, most of the people in Finland didn't want to listen, or listened very well but didn't want to know more in the end. But we didn't give up preaching the word of God.
In the spring of 2011, there came an opportunity to join the overseas visiting group, so I was able to meet Heavenly Mother whom I missed even in dreams. Through the visit, my passion arose again and my empty heart was filled with the true love of Mother. No words can describe how joyful, happy, and comforted I was to be with Heavenly Mother. And for the first time I realized how sinful I was in nature and repented. When I returned to Finland with a burning heart, Father and Mother sent us a short-term mission team to preach hard together. We were very happy whenever souls were led to salvation one after another.
Later on, I went to Tampere located in the northern part of Helsinki to cultivate the city. Tampere is an economic center of Finland, where there is a company that had once led the global mobile phone market. While preaching the gospel there, I could study the Bible with my mom who had received the truth before and we kept services together because Tampere was about a half-hour drive away from my hometown. During that time, my mom's faith grew much and she is now keeping her faith by overcoming all hardships and trials. In Tampere, I was sorry that many souls did not fully realize the truth. While I deeply felt Father and Mother's sorrow and sacrifice, the fervor for the gospel I had at first was fading away because the gospel seemed running slow. I was having the most difficult time in my life of faith. After returning to Helsinki, I regained the fervor for the gospel, and Father and Mother blessed me with fruit. However, I was still troubled at the fact that I didn't work hard enough for the gospel there.
Meanwhile, I was called to visit Korea again with Sister Mia who is my fruit. Mother comforted me for doing a good job in overcoming hardships. I'd never told anyone what I had gone through in Tampere. I had only offered up prayers, feeling sorry to God. But Mother knew everything and comforted me. I realized all the more that She is truly God who looks at the heart. From the first day to the last day in Korea, Mother took care of my soul. Through Her love, my soul revived.
Today too, I look for souls more precious than the world, holding Heavenly Mother's love and sacrifice in my heart—the souls like Sister Janet who always think about Father and Mother's sacrifice and love. After accepting the truth, she attends all worship services and gatherings, and she never forgets to thank Father and Mother. She has also borne fruit and is preparing to participate in the visiting group. Sister Mia, too, has led her mother to Zion. Her mother is now keeping worship services alone in her hometown far away from Helsinki.
There aren't many members yet in Finland, but through the preaching to seven billion people movement, we are facing a turning point of the gospel. It is as the prophecy says, "The least of you will become a thousand, the smallest a mighty nation" (Isa 60:22). The gospel in Finland is now at the beginning stage of harvest after the time of labors of sowing, watering, and fertilizing. We will reap with joy because we have sowed seeds in tears.
When I was suffering and being tempted, I always thought I was alone. Come to think of it now, I realize that Mother stayed with me and prayed for me always. Just as Mother says, "You are everything of My life and I am only concerned about you," now I pray that I can also say, "Mother, You are everything of my life and I am only concerned about You."