Until One Soul Is Led
Maria Cleofe Cuchillo Gutierrez from Lima, Peru
1021 Views
Before I met the truth, I tried many times to have faith in God but it didn't come to me.
I thought, 'Having a religious belief doesn't seem my thing. Would I meet God after death?'
Frustration came along with many thoughts. Every day, I would ask myself, "At the end of this life, what will happen to me? Where will I go?" I put all my time and efforts into my studies, consoling myself that those were what I needed to do; but something always felt empty and I was not happy at all. When I was planning my future, I could not help but think that everything was meaningless. I wanted to find something that could bring me happiness.
Around that time, I had about three hours between lectures, and so I went outside for a walk, though I didn't know where it was leading. I saw people preaching the words of the Bible. One of them came and told me about God the Mother. At first, I didn't have much interest, but every verse they showed me was clear as day, and I was impressed by the sure testimonies of the Bible. For over two hours, I listened to the words and received the blessing of a new life. I had no idea what was going on with me at that time, but one thing I knew for sure was that I was happy and I said, "I think my life has a meaning now."
That day, a new journey in my life began. After I realized Father and Mother, I started to participate in preaching. However, even though people looked at the words clearly written in the Bible, they didn't want to understand and all my friends scorned me. When these became a routine, I got upset. I told the sister who first preached to me about the hardships I was going through. She said it requires many tears and sweats and much sacrifice until a soul is led. I was much moved, hearing that she met me during her long, anxious days of having no fruit. But even during those times, I didn't realize that all miracles of the gospel come from God's power.
In Zion, I was like a pampered daughter. I received much love and help from the members of Zion. When I became more diligent in the gospel, my faith grew as well, but I was worried because it was very hard to bear fruit. Even the souls who were led with difficulty didn't last long in Zion.
At long last, Zion was built near my house. I was grateful to Father and Mother for entrusting me with the pioneer's mission in the new Zion. All Zion members preached with excitement. But still all our efforts and enthusiasm didn't bring a good result. We encouraged one another to cheer up and to never give up, thinking of the blessings Father and Mother prepared for us, but there were no souls guided to salvation for several months.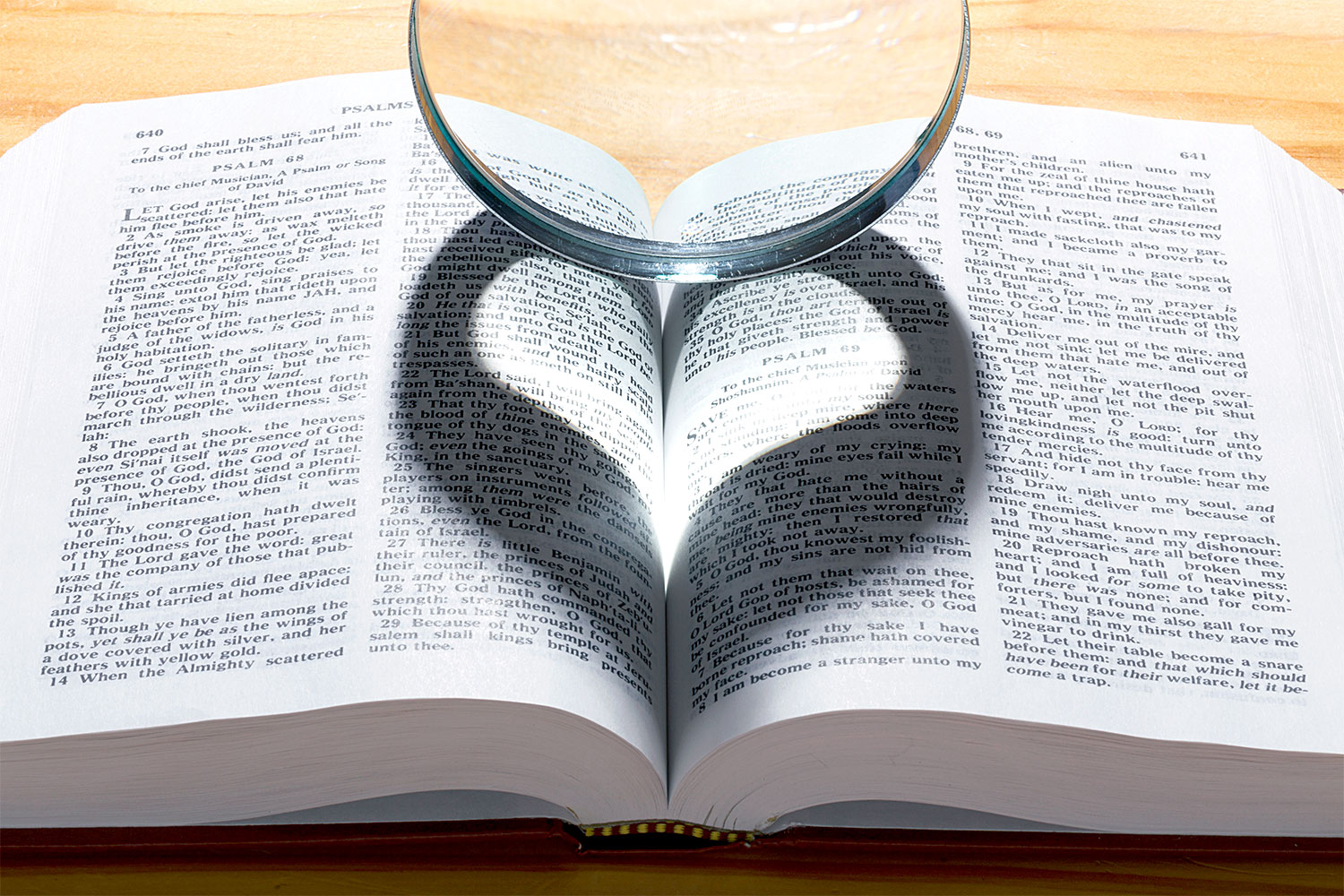 In this difficult situation, I started to realize Father and Mother's sacrifice little by little. I also realized I had missed something important. It was love. I thought it would be enough to keep the ordinances of God and to preach the truth, but I was forgetting the most important factor in the gospel. I was supposed to preach the truth with the heart of Mother who is earnestly seeking a soul, not with the heart just wanting to bear fruit.
Eagerly hoping that those who had not yet heard the gospel would hear the truth and be saved, we preached the gospel all the more afterwards. Also, prayer came along as we wished to meet beautiful souls who were searching for God.
Then finally, we met a person who was looking for God at the park nearby Zion, and this person was much concerned about her soul. After confirming the amazing prophecies in the Bible, she promised to meet again on the following day which was the Sabbath day to study the words.
On the Sabbath, thankfully, two souls who had been studying for several months came to Zion to receive the blessings of salvation. Looking at those heavenly family members whom we finally met after a long period of time, I was so happy that I couldn't really realize what was happening. When it was almost our appointment time with another person, we went out to the park to meet the person whom we had met a few days before. And there she was. She came to Zion and had worship service. After studying the Bible, she became Heavenly Father and Mother's child. In one day, God granted us three beautiful souls. I can never forget that day. It was the day when I realized that leading a soul to salvation is true happiness.
The sister we met at the park quickly realized God's love and sacrifice, and tried to participate in the preaching festival. She also studied the Bible continually and shook off her fear. Then, she began to practice sermons boldly. Her parents gave her a bit of trials, going against her faith, but her faith grew day after day and she overcame hardships with joy.
On the first day she went out to preach, we met a husband and wife. When they heard about God the Mother in the Bible, they were shocked.
"Really, there is God the Mother!"
Hearing the sister preach with her loud and assertive voice, I too got moved. The couple eventually recognized the Holy Spirit and the Bride, who are the Saviors in this age, and happily accepted the Passover that grants us eternal life. They received the blessing of salvation. Since then, they have been studying the Bible, keeping the Sabbath days. I really hope the brothers and sisters, who have received new lives in the will of God, will grow in beautiful faith and realize Father and Mother's boundless love.
Now I understand with my heart why it requires tears and sweats and much sacrifice until a soul is led. I've also realized that I have to search my brothers and sisters, with an earnest heart of Mother who rescues Her children from the chain of death, by relying on God's power, not mine. I will preach with my whole heart so that I can vigorously say, "I have fulfilled my mission to preach to seven billion people!" on the day of Father's coming.