Work Together with Love
Song Yeon-ju from Yangsan, Korea
936 Views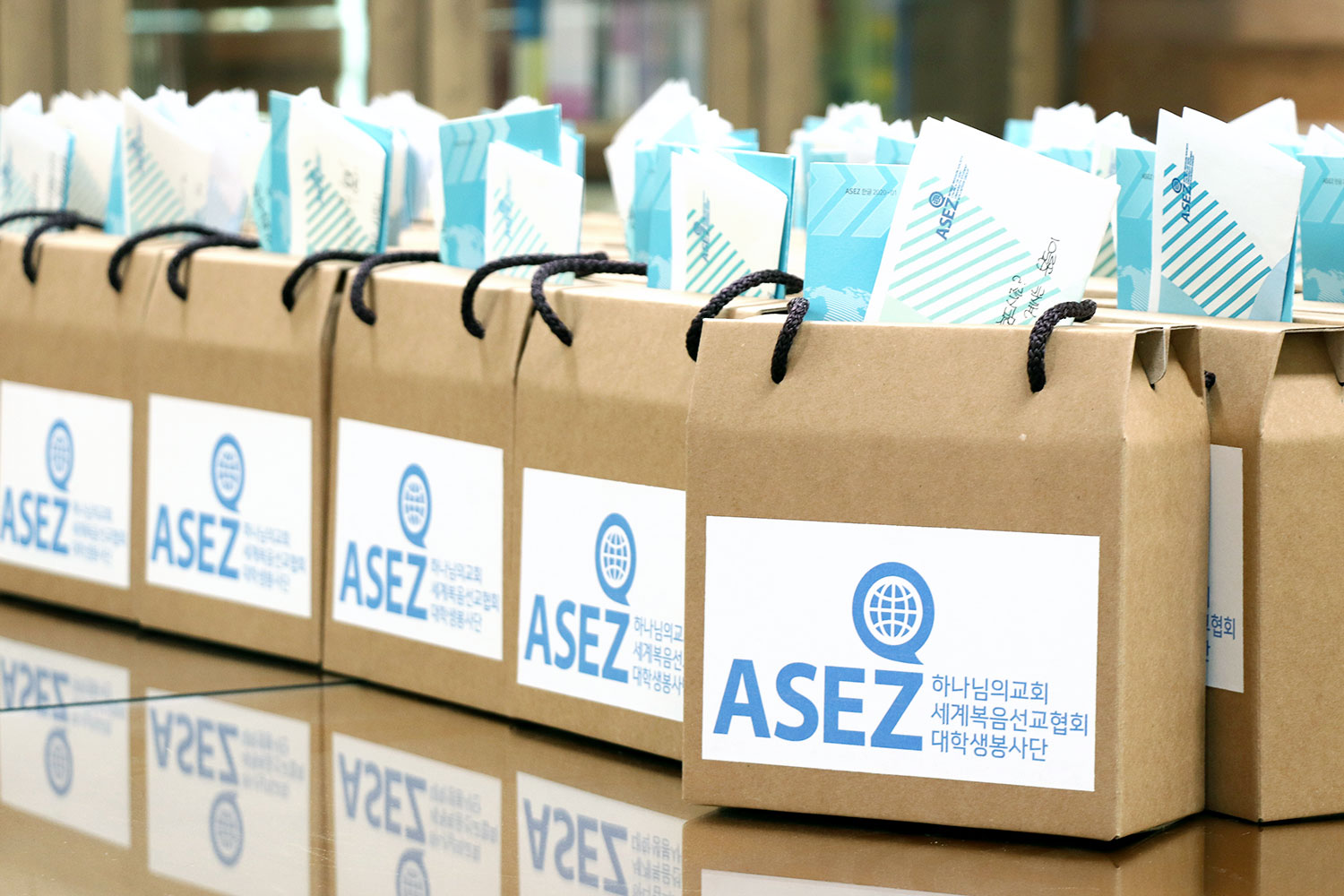 A lot of changes were made in my daily life due to COVID-19. Semester opening date was delayed and I had to begin the first day of the semester on-line. While I was practicing social distancing and following government guidelines, I really wanted to be of help to the medical staff and quarantine officials who fought with the virus at the front line. However, in reality, all I could do was support them with my heart. If there was a single way I could help them, I really wanted to do so.
Then, I heard of "Cheer Up Campaign" that was planned by ASEZ, our church's university student volunteer group; it was a wonderful news for me like a timely rain during a drought. The relay was about delivering encouragement letters and gifts to citizens and foreign students who are in self-quarantine, the elderly living alone, and the medical staff and quarantine officials who strive to eradicate the virus. I was overjoyed that I could comfort and encourage someone with my little effort. We decided to deliver cheering letters and kits to the medical staff who work inside negative pressure isolation rooms [NPIR] of a university hospital in Yangsan, and the medical staff in the health care center nearby the university. We wrote letters of appreciation word by word, and made cheering kits by packaging snacks.
On the appointed day, we visited the hospital and the health care center. Among the medical staff, some complimented us, saying, "How did you come up with such admirable ideas?" and some were moved to tears, saying, "We were exhausted due to lack of sleep, but it's really touching to see how you recognize our efforts." Actually, we thought a lot about what to write for a letter, but seeing the staff take great delight in reading the awkwardly written letters, I realized that the gratitude and respect expressed through my sincerity were conveyed to them.
I was inspired, learning that it is possible to move other people when we work together with love. I eagerly hope that our fight with COVID-19 will soon come to an end, and that we will get back on track with our wonderful daily routine, being filled with warmth in heart.