After a Long Wait
Elisangela de Oliveira Silva Assuncao from Feira de Santana, Brazil
2899 Views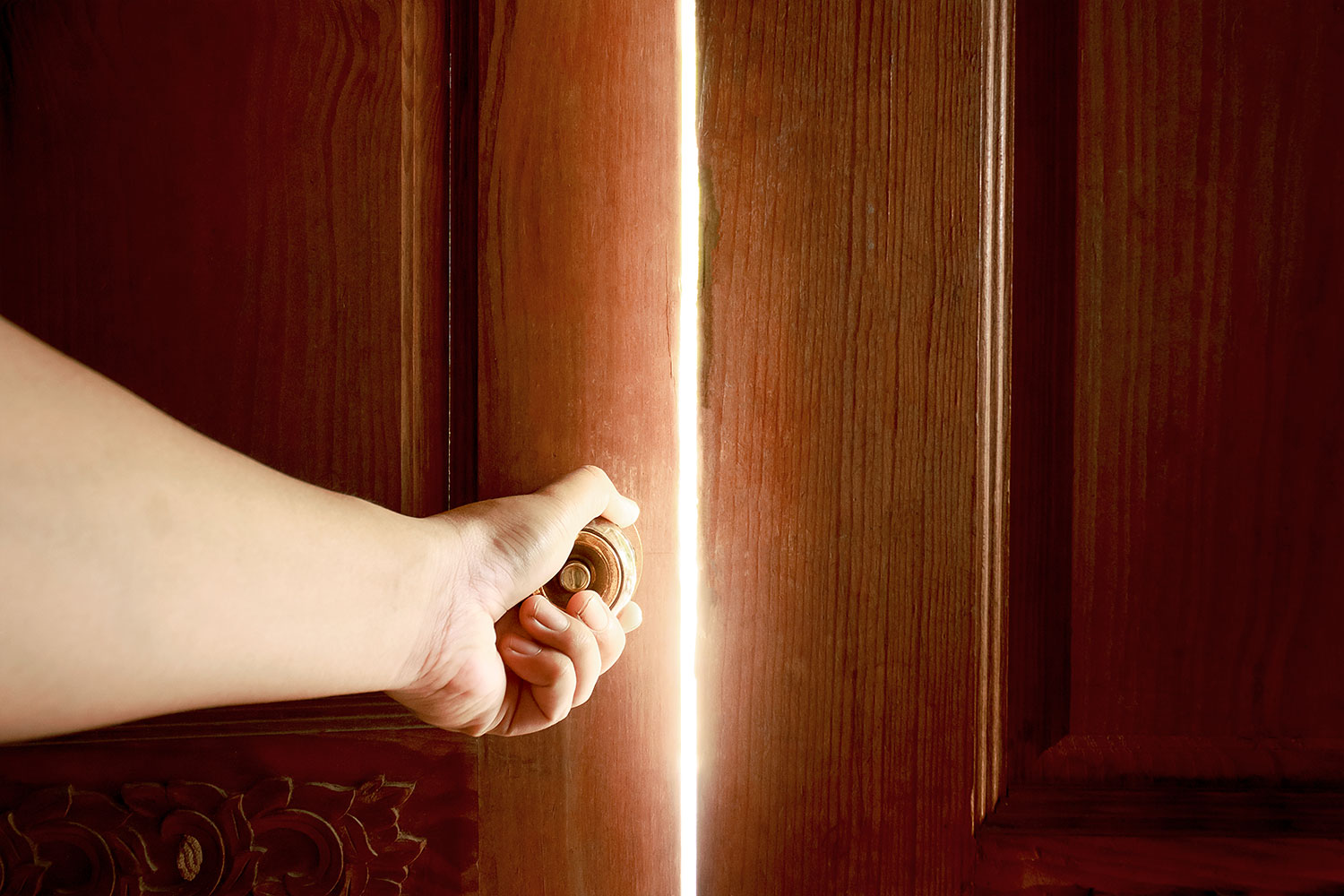 My husband and I do a small food business. We usually work from 6 a.m. to 4 p.m., but one day we left work around 2 p.m. and came home because I caught a cold and was very sick. While closing the window to lie down and get some rest, I saw some people going door to door. Since it was a very hot summer day, I wondered what they were doing under the scorching sun. When they knocked on my door, I asked my husband to open the door quickly. Then he asked me, "You want me to open the door for people you don't even know?" And I said yes.
I was filled with curiosity, so I quickly opened the door and greeted them. They introduced themselves as people from the Church of God who were preaching about God the Mother. Since it was something I had never heard before, I felt interested and asked them to come in. They opened the Bible and explained to us that we have God the Mother who gives us the water of life. It was really amazing, and I thought that it makes perfect sense that there is God the Mother since we have God the Father.
I got baptized right away. My husband who was there with me was surprised because we had been already involved in another church.
"We've already been baptized!"
"I know. But this is the truth of God. You should get baptized, too!"
My husband accepted it, and we were reborn as children of God on the same day.
The members said that they had already come to our house twice before but never met us, but that day they were able to meet us because I got sick and we came back home early. I believe that everything was God's will.
After that, my husband and I began to keep the commandments of God. However, as the Korean brothers and sisters who had been here for a few years went back to Korea, we didn't know how we were going to keep the service. We kept the regulations at home, and to keep the Passover, we went to Zion in Salvador, which took two hours by bus. The brothers and sisters asked us if we weren't tired with traveling a long distance, but we weren't tired at all. Rather, we were just happy that we were keeping the truth of God. That way, my husband and I kept our faith for five years, following Heavenly Father and Mother absolutely.
Every night, I prayed to Heavenly Mother to allow Zion to be established in Feira de Santana as well so that we could keep the feasts holy and find new brothers and sisters. I also wrote letters to Mother. By the grace of God, we heard the news from the members in the Salvador Zion that they would come here to establish Zion. I was happy to hear that, but to be honest, I couldn't believe it probably because I'd been waiting for that news for a long time.
Many people had persecuted us for the fact that there is no Church of God in Feira de Santana, or they had invited us to other churches. However, we did not listen to them. It was because we knew that only the Church of God had the truth of life, and we believed only in Heavenly Father and Heavenly Mother. Although people laughed at us, we kept our faith firmly, keeping worship services at home. We were also planning to move to another city where Zion was.
On one Sabbath day in June, we had the Sabbath day worship at home as usual. After the service, I was about to prepare lunch when somebody knocked on the door. I opened the door and saw the brothers and sisters standing at the door. They were here to establish Zion! I got very emotional and happy that we would have a place to keep service with our brothers and sisters. I truly gave thanks to Heavenly Father and Mother for giving me such a great blessing.
Now, the Feira de Santana house church is about a 40-minute walk from our house. We are finding new beautiful brothers and sisters under the grace of Heavenly Father and Mother, keeping all the feasts and worship services with joy. I sincerely give thanks to Heavenly Mother for listening to our prayers and for blessing us to feel Her love.