Beautiful Steps to Preaching the Blessed News
Short-term Mission Team to Kluang District, Malaysia
638 Views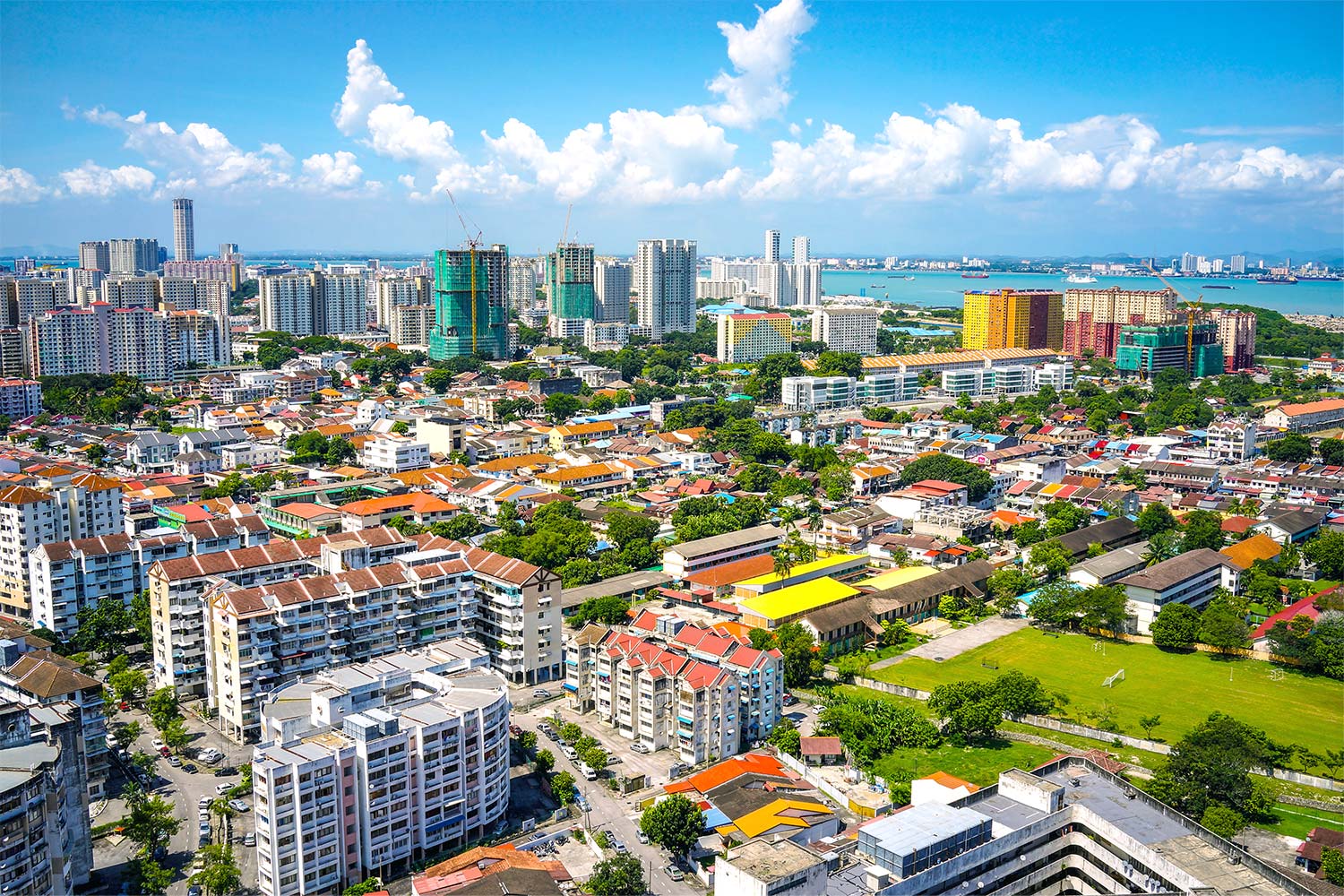 We conduct a short-term mission every month to establish 300 gospel cities in Malaysia. To seize the blessed opportunity provided by God, many brothers and sisters volunteered, and our team went to Kluang District where the gospel hadn't been preached at all. We gave thanks to God over and over again for giving us the mission to cultivate the barren land and preach the truth.
Kluang District is four and a half hours away from Kuala Lumpur, the capital city of Malaysia. As we had only five days and four nights to preach there, we unpacked as soon as we arrived and went to a crowded place. The people of Kluang District had never heard about the Spirit and the Bride, the Saviors in this age. We prayed that they would pay attention to the truth and come to Heavenly Father and Mother quickly.
Although we preached all day, we didn't meet anybody who wanted to listen to God's word. Some people listened to us at first, but they didn't want to learn more about the truth, saying that they had no interest in it. We were a little disappointed at the reaction we had not expected. Meanwhile, the news that many people were born into new lives was heard from the other region where they started the short-term mission on the same day as ours. That night, we looked back upon ourselves and encouraged one another to give thanks to Father and Mother for giving us a time of patience.
On the second day, we left early in the morning to preach. Our burning hearts to find our lost brothers and sisters that day even made the suffocating heat in Kluang seem like nothing.
That day, we met a woman in a small apartment complex. As we told her that we were preaching the word of God, she willingly let us in and studied God's word. She is Sister Monica. She was very moved by the truth of Heavenly Mother and the Passover, and received a new life with her daughter. She was Catholic, but she said she and her daughter had not been baptized there because they did not satisfy the requirements of the Catholic Church. So she had been worried that her daughter might not be qualified to enter heaven. Through her, we could feel a mother's deep love for her child, and we were also reminded of Heavenly Mother's holy and noble love for us. Sister Monica and her daughter kept the Third Day worship with us. Although the worship place was small, she paid attention to the sermon throughout the worship service. After the service, she said with a big smile that she was so happy to receive salvation.
Brother Jia Fatt, whom we met in the evening of the second day, was very interested in the soul. Studying the Bible, he understood that our souls can be forgiven and return to our heavenly home through the Passover. However, since he had a previous engagement, we promised to meet again the next day, and he left.
The next day, we called him, but he did not answer the phone. We were worried that he might have changed his mind. But then we quickly replaced our negative thought with a positive one: "He's probably too busy to answer the phone." We texted him to contact us when he had time, and we prayed to God to save his soul. Our prayers were answered quickly. He sent us a text message saying that he was already at the place where we had met the day before. We went straight there and met him. Seeing how excited and thankful he was to receive the blessing of salvation, we truly gave thanks to Father and Mother. If we had not depended on Father and Mother with a positive mindset when we couldn't get hold of him, we might have been unable to meet him that day. We realized once again that we should not rely on our thoughts or judgments, but on the power of God who makes everything possible.
It was very hot and the sun was very strong in Kluang. We sweated a lot the whole time while preaching the gospel, but the brief breeze was so refreshing as if Father and Mother were comforting and encouraging us to be a little more patient. As our short-term mission was coming to an end, we felt more tired physically, but we were all able to bear precious fruits of unity with a smile and loving heart, following the Teachings of Mother.
On the last day of the short-term mission, we walked more quickly to find our heavenly brothers and sisters. We once hesitated in front of a town which seemed to have no one looking for God, but we thought we should follow God's guidance instead of putting our thoughts first. There, two families were born into our heavenly family. We felt so ashamed of ourselves for hesitating to go there at first.
During the five days we spent feeling the love of Father and Mother, fifty-eight brothers and sisters were led into the arms of God. Sometimes, we didn't know what to do when most houses had no one inside; and sometimes we met people who refused to hear God's word one right after another. However, as we continued to preach without giving up, we were able to meet people who willingly accepted what we preached as if they had been waiting for us, and we were also able to meet a person at the park, who listened attentively to the words of the truth and received the blessing of salvation.
One young man approached us and asked us to preach to him, saying, "I recently moved here, and I've been looking for a church to go to." We almost couldn't meet him again because we didn't confirm his contact number properly. Amazingly enough, however, the next day he met some other members of our mission team and received the truth. Through all these things, we came to realize that Father and Mother surely fulfill Their redemption work by any means necessary, once They are determined to do it. The work of preaching to 7.8 billion people will be completed in an instant if that's what Father and Mother want, but They have entrusted the mission to us, wanting us to be blessed and saved.
We were so happy that God allowed us to find our precious brothers and sisters through the short-term mission and blessed each and every one of us to bear fruit abundantly. We pray that Zion will be established in Kluang soon by the grace of Father and Mother and all the new brothers and sisters will be blessed a lot.
The short-term mission helped us realize that unity is very important and that we must always engrave Heavenly Mother's teachings on our hearts and put them into action. We also realized once again how valuable the work of saving one soul is.
"How can they preach unless they are sent? As it is written, 'How beautiful are the feet of those who bring good news!' " Ro 10:15
In Kluang, there were times when we felt tired from being in the heat, and our legs hurt from walking all day. However, all those sufferings were invaluable enough to save souls. A short-term mission brings vitality to our souls and allows us to create beautiful memories of the gospel. We will continue to participate in this blessed opportunity to experience Heavenly Father and Mother's love and sacrifice.